Alpha Finance Lab Partners With EPNS To Bring Better Notification System To Alpha Homora Users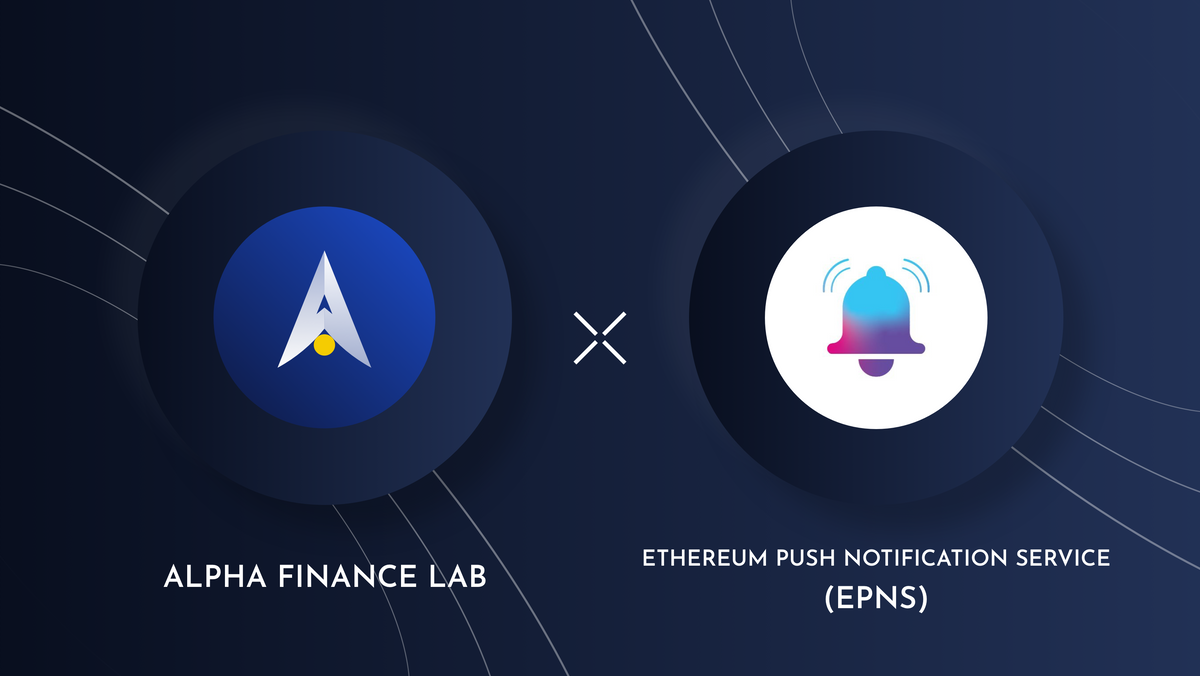 Alpha Finance Lab is excited to partner with Ethereum Push Notifications Services (EPNS) on a pilot program, in which EPNS team will build a notification system for Alpha Homora product.
This notification system will allow Alpha Homora users to easily monitor their positions, be notified when there is any change to their position status (e.g. coming close to liquidation risk, at liquidation risk, etc.), and manage their positions promptly.
As we continue to grow Alpha Homora ecosystem with
1) upcoming V2 relaunch
2) new features and functionalities with V2 relaunch
3) various partners and integrations
4) multiple DeFi projects building on top of Alpha Homora
And as we continue to launch and incubate more innovative DeFi products that capture market gaps in the key pillars of the financial system, we will continue to put our users as a top priority.
Through educating our users about risks with Alpha Homora design language and working with EPNS to build tools that allow our users to use the products better and safer, Alpha Finance Lab will continue to innovate in DeFi with a long-term mindset.
---
About Alpha Finance Lab
Alpha Finance Lab is an ecosystem of DeFi products that will interoperate to maximize returns while minimizing downside risks for users. Each Alpha product focuses on capturing unaddressed demand in DeFi in an innovative and user friendly way.
Join our Telegram/Discord for the latest updates, follow us on Twitter, or read more about us on our Blog and Document!