Alpha x Terra Hackathon Resources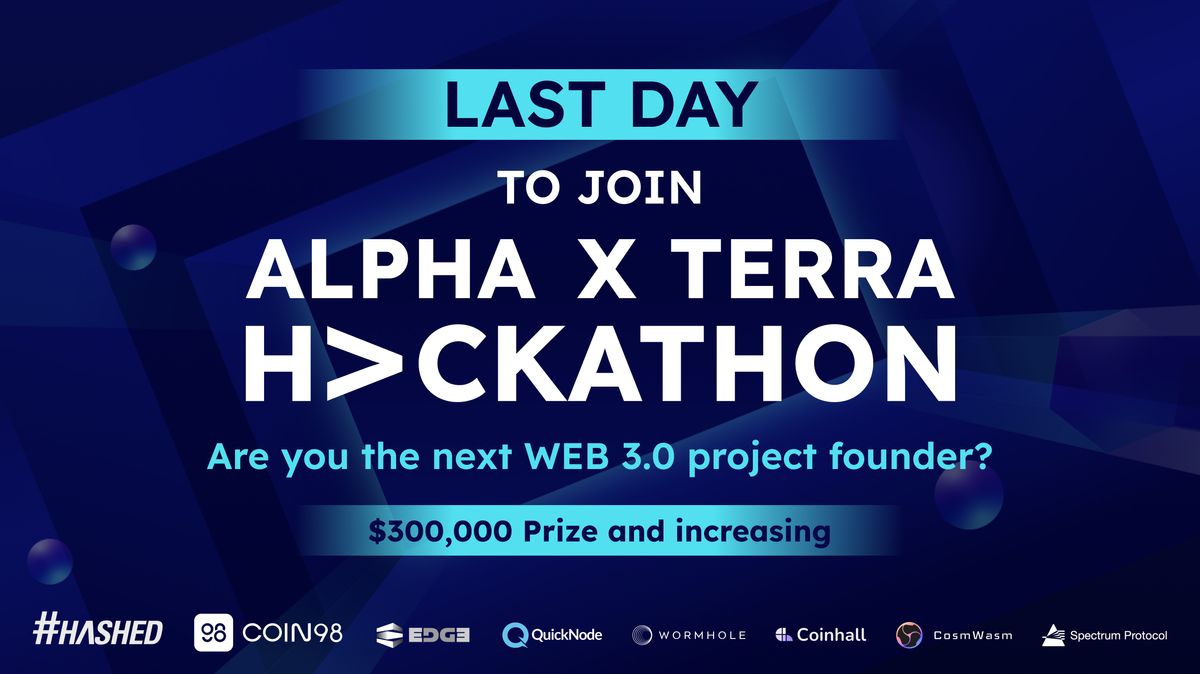 What's your team's progress? This article will outlines all the resources that we have prepared for you to buidl and perfect your team's submitted idea.
Event Chat Function is Online - Download the app, and stay connected 24/7 with everyone in this event
Get Feedbacks By Talking with Alpha Devs - Set up a Calendly 1-on-1 call to get answers for your technical questions
Event Chat Function is Online
The Chat function is now ONLINE. How can you use this feature to your advantage?

1. Talk with us in your team's chat room. By now everyone should have some feedback from us on the improvements you can make. Did not receive it? DM us in the chat room!
2. Direct message other participants from participants menu in general channel and collaborate with them
3. Use "find_team" channel to find team members
4. Use "ask_technical_questions" channel to clarify your technical questions from Alpha Devs
5. Get direct feedback from the Alpha Team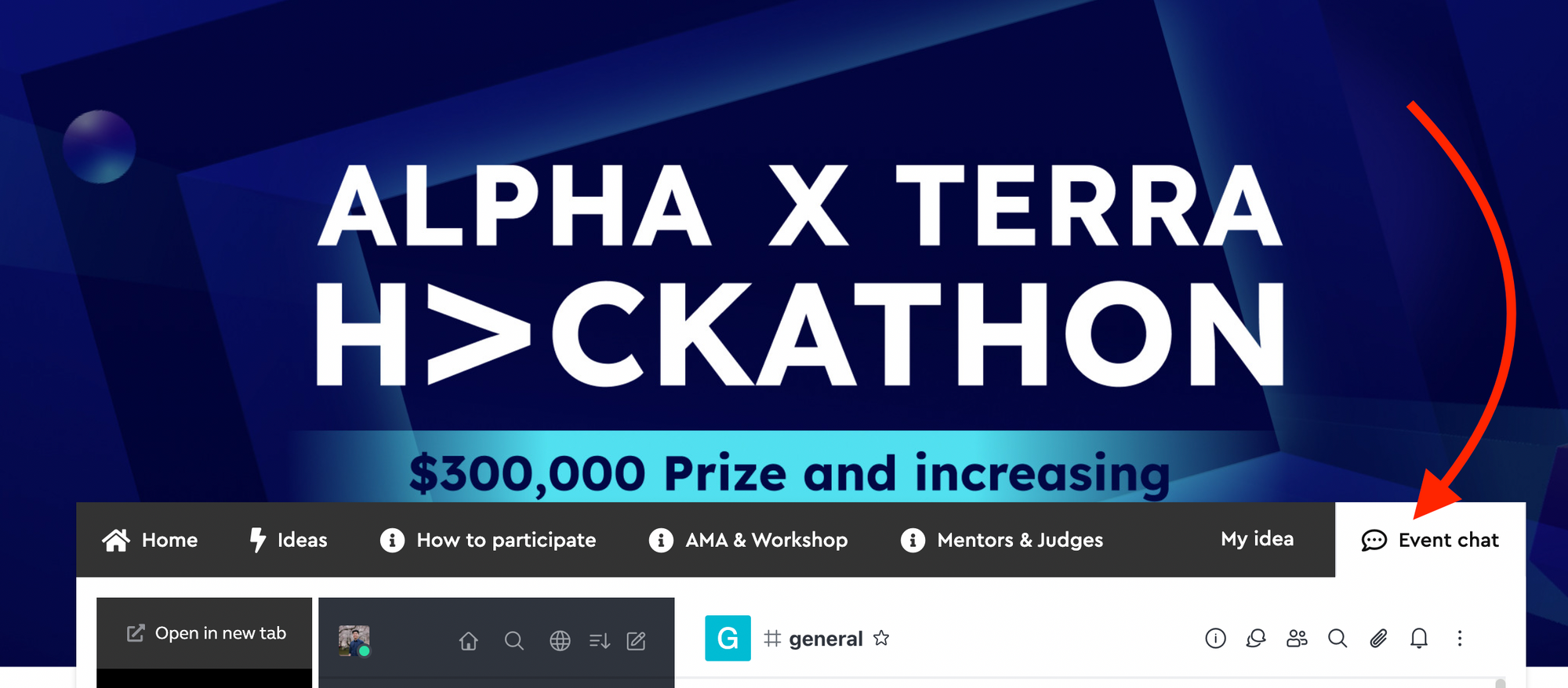 Click on the "Event Chat" button to begin using the Eventornado Chat feature. Navigate to your team's channel to begin communicating with your teammates. Alpha Team will also have access to this chat room, so feel free to ping us with questions!

Visit event chat now!
Make It Easier by Download the App and Connect With Everyone Better
Step 1: Get the app. Scan the QR code (step 1 in the diagram) below with your phone, or click here to get it from App Store or on Google Play
Step 2: After you've downloaded the app, scan the QR code (step 3 in the diagram) with your phone, or click this link to sync Eventornado with Rocket.chat app.
Step 3: Turn on all notification alert settings for Rocket.chat app.
Step 4: Start chatting and stay connect!
Get Feedbacks By Talking with Alpha Devs
We have opened up Calendly slots for you to reserve a 1-on-1 call with our developers. So if you have any technical questions or require any feedback on your idea, this will be your chance!

Book a time with Nipun
More about Nipun Pitimanaaree (Lead Engineer)

Book a time with Arin
More about Arin Trongsantipong (Head of Product)
Goodluck!
Don't forget to sync your calendar with us to get the most up-to-date notifications on all future events.
Spread the word, refer people to register, and build your dream team! But please be fast because the deadline for Registration is on April 10th 00:00 UTC.
---
About Alpha Venture DAO (Previously Alpha Finance Lab)
A Builders' DAO. We explore and innovate at the fringes of Web3 and drive significant value to Web3 users, and ultimately, alpha returns to the Alpha community.
Join our Telegram/Discord for the latest updates, follow us on Twitter, or read more about us on our Blog and Document!