Alpha Academy
Exploring the Web 3.0 Incubator/Accelerator Landscape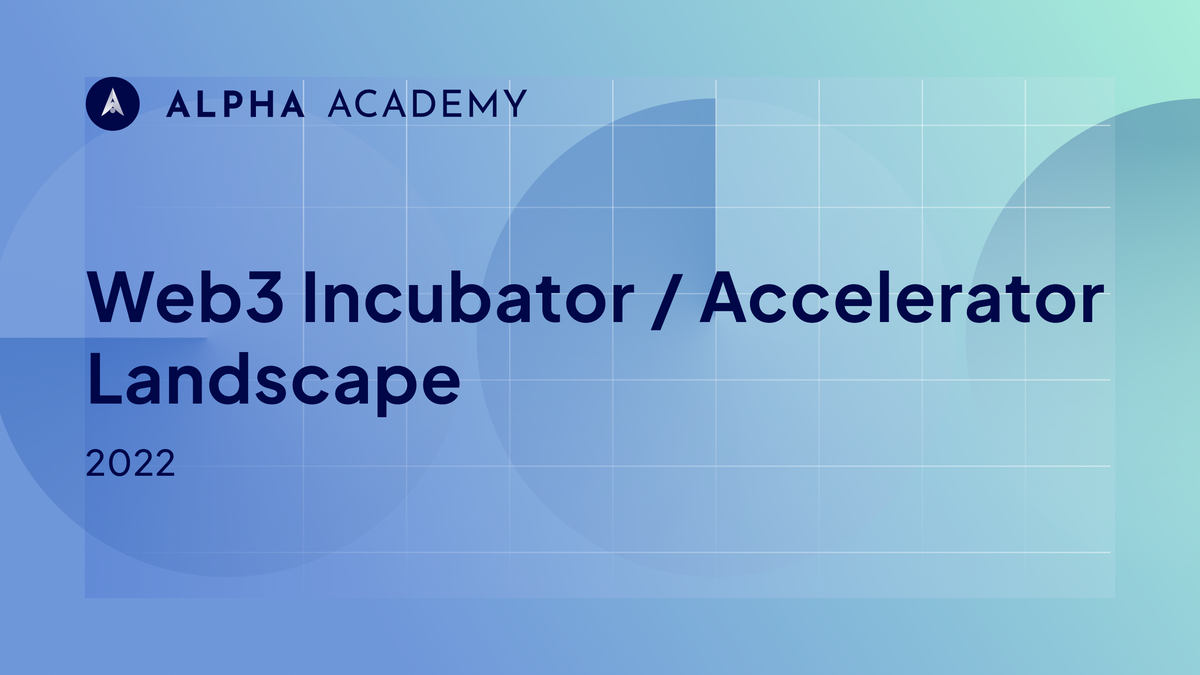 Despite the bear market condition🐻, we still see many accelerator programs continuously emerge in the crypto space. Hence, this week with Alpha Academy🎓, we'll be discussing the Web 3.0 incubator/accelerator landscape, comparing different accelerator programs, including:
Read on to learn more about each of them and what differentiates Alpha Incubate from others!👇
---
About Alpha Venture DAO (Previously Alpha Finance Lab)
Alpha Venture DAO is a DeFi venture builder that builds and incubates next generation of DeFi solutions. Alpha previously launched Homora, the world's first leveraged yield farming platform, which attracted over $1.8 billion in total value locked. Alpha Incubate is a bespoke incubation program that serves as a 'Build Partner' for founders, offering 1-on-1 bespoke advisory experience to founders and access to more than 100K DeFi community. Alpha was a part of Binance Launchpad and backed by Multicoin Capital, The Spartan Capital, SCB10x, and DeFiance Capital.
Website| Telegram| Discord| Blog| Twitter| Learn| Youtube| Facebook|LinkedIn