Others
Keeper Community Voted for Alpha Homora to Generate Yield for Its ETH Treasury: 9,270 ETH Migrated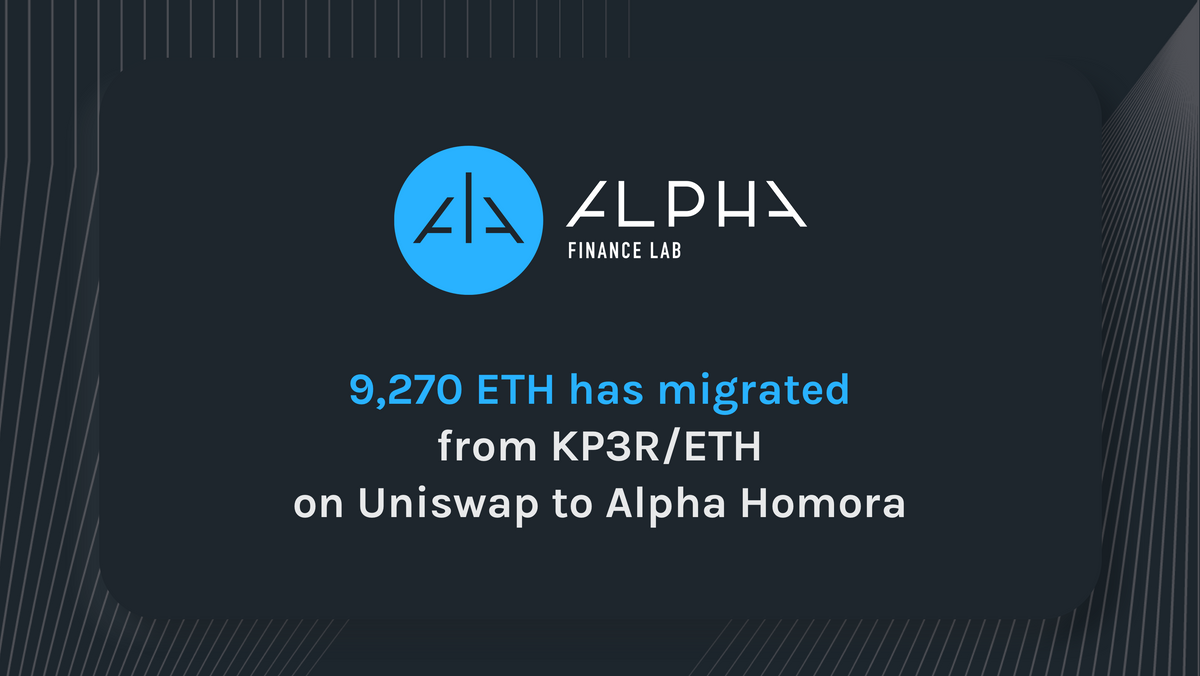 On November 21st, 2020, Andre Cronje has proposed to move liquidity in KP3R-ETH pool on Uniswap over to Alpha Homora to benefit from the high ETH lending interest rate on our platform. The signaling vote resulted in 86% in favor of the migration. Today the proposal has been executed.
Earlier today, 9,270 ETH was removed from ETH/KP3R pool on Uniswap and supplied to Alpha Homora by Yearn Deployer. With the newly added ETH, Alpha Homora now is generating a high lending interest rate of 6.21% to the holders of 45,420 ETH currently.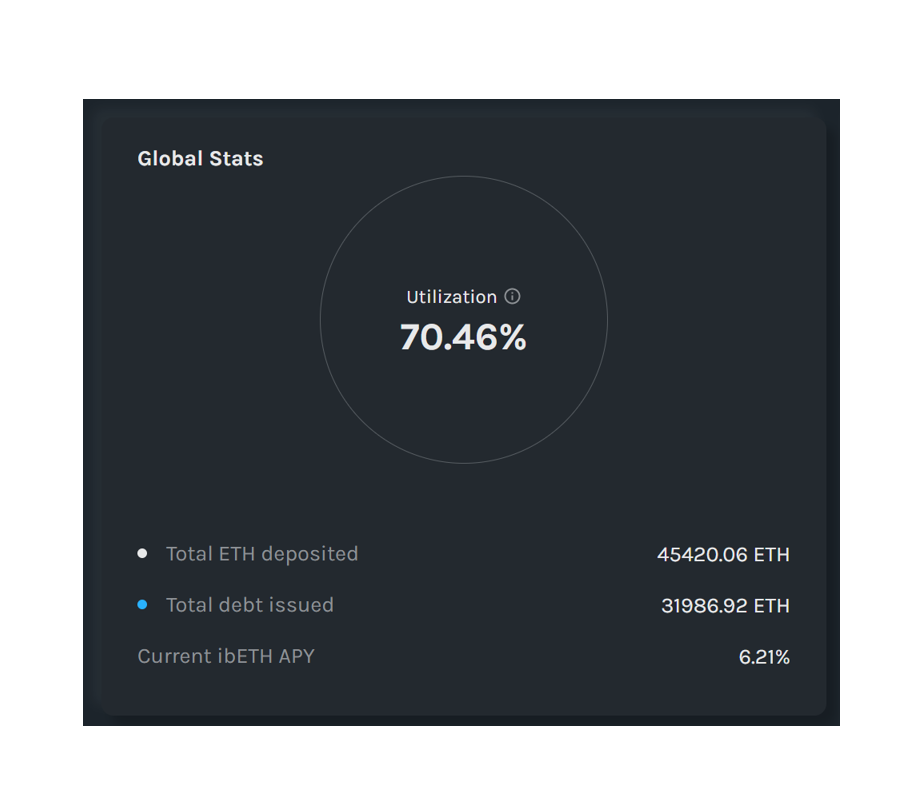 The benefits don't just limit to Keeper's community, which now receives high yield for its ETH treasury without a risk of impermanent loss, but also expand to Alpha Homora, as the platform can now accommodate more leveraged yield farmers and liquidity providers who are looking to borrow these ETH to yield farm or provide liquidity and earn higher APY.
We're very excited to see Alpha Homora starting to fit into the wider DeFi lego, as more DeFi projects start to leverage Alpha Homora and our interest-bearing ETH to receive uniquely high yield.
Alpha Finance Lab team will continue to work hard in building useful and innovative products that benefit not only users, but also other protocols and be the main building block in moving the DeFi landscape forward.
"Alpha Homora generates the highest lending interest rate on ETH, and it makes sense to move our ETH treasury to Alpha Homora." - Andre Cronje
Transaction details
1) 22,194 KP3R and 9,265 ETH was removed from ETH/KP3R pool on Uniswap by Yearn Deployer

2) 9,270 ETH was then added to Alpha Homora by Yearn Deployer
---
About Alpha Finance Lab
Alpha Finance Lab is an ecosystem of cross-chain DeFi products that will interoperate to bring optimal alpha returns to users. Alpha products focus on capturing unaddressed demand in DeFi in an innovative and user friendly way.
We are moving at a rapid pace, so we encourage everyone to join our Telegram / Discord for the latest updates, follow us on Twitter, or read more about us on our Blog!