Others
960M ALPHA has been successfully transferred from EOA wallet to Gnosis Safe multisig wallet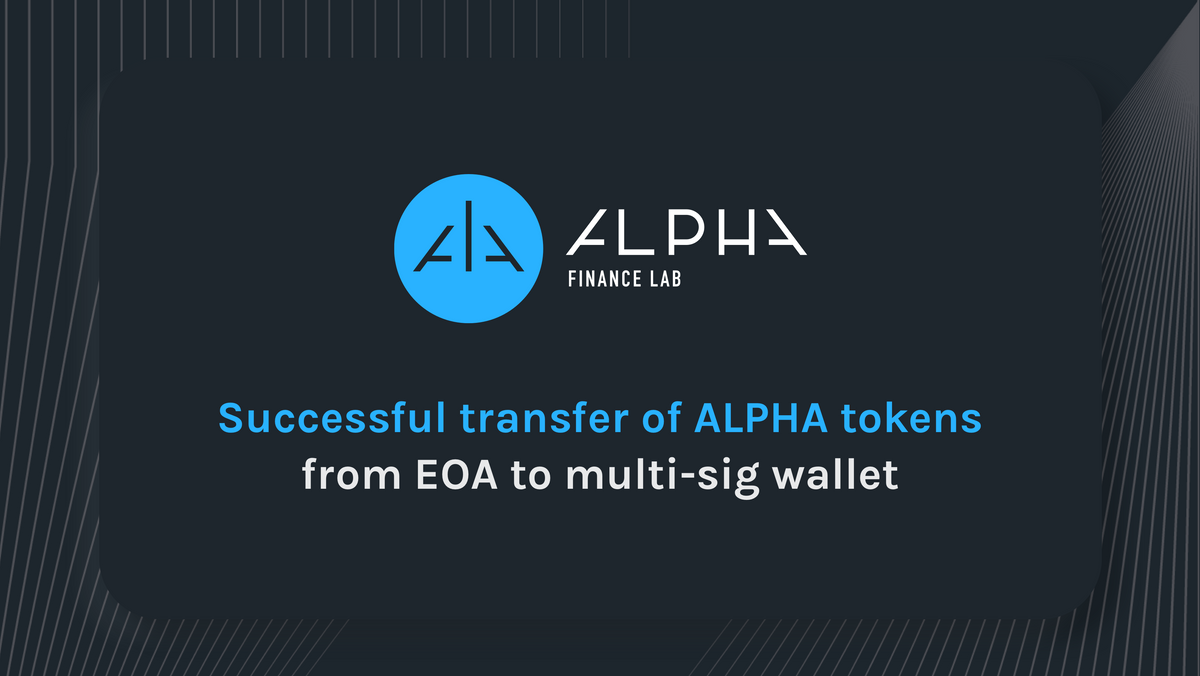 As we have previously updated our community on the next steps towards enhancing security and scalability of the ALPHA cross-chain token transfer process between Ethereum and Binance Smart Chain, we would like to inform our community that we have successfully completed the transfer of 960M ALPHA tokens from an EOA Ethereum wallet to a Gnosis Safe (https://gnosis-safe.io) multisig wallet.
This process is a significant step, as it signifies the continuous growth of Alpha Finance Lab project and a path towards becoming more decentralized over time.
As the next step, we are working with the Binance Smart Chain team to achieve a similar result for the BSC wallet side. As Alpha Finance Lab continues to grow at a rapid pace, the cross-chain token transfer process will continue to be moved towards a decentralized way.
---
About Alpha Finance Lab
Alpha Finance Lab is an ecosystem of cross-chain DeFi products that will interoperate to bring optimal alpha returns to users. Alpha products focus on capturing unaddressed demand in DeFi in an innovative and user friendly way.
We are moving at a rapid pace, so we encourage everyone to join our Telegram / Discord for the latest updates, follow us on Twitter, or read more about us on our Blog!