Others
Alpha Homora adds ETH/BOR and ETH/oBTC pools on Sushiswap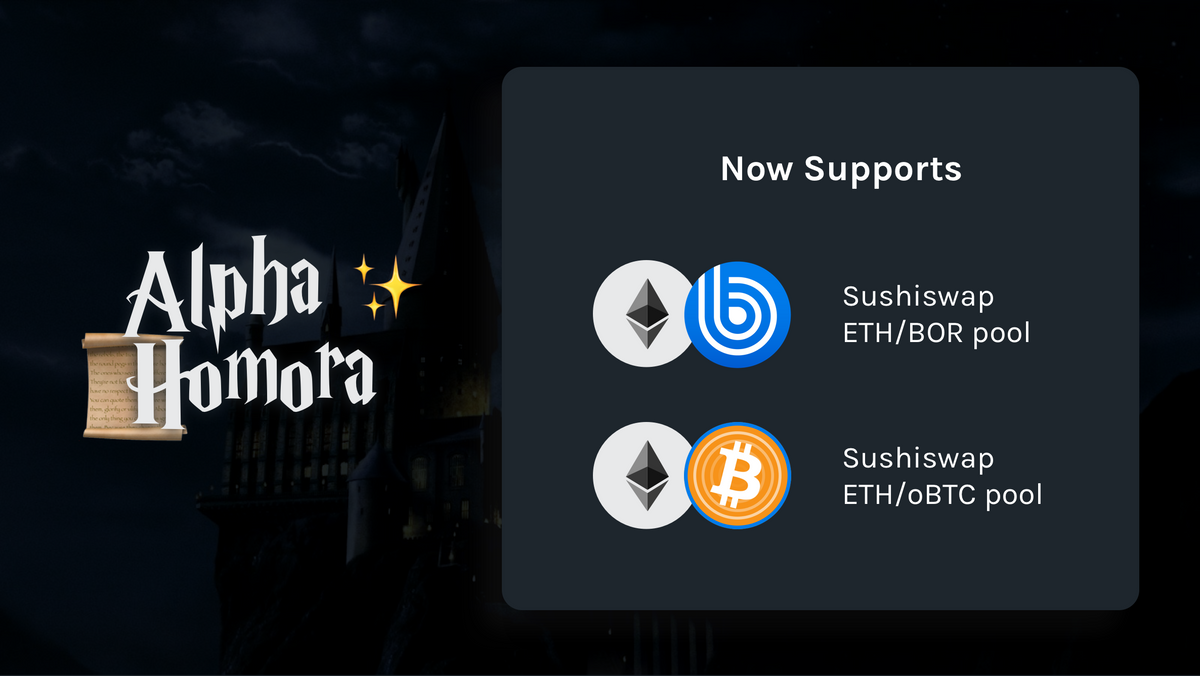 Alpha Finance Lab would like to now welcome the BoringDAO community to Alpha Homora, as we now support ETH/BOR and ETH/oBTC pools on Sushiswap!
ETH/oBTC will join a family of Bitcoin-based pools, including ETH/WBTC and ETH/renBTC, that Alpha Homora has been supporting.
Alpha Homora allows Bitcoin supporters to easily participate in DeFi and yield farming on Ethereum with a single-asset supply functionality. With this functionality, anyone who owns oBTC, WBTC, or renBTC can earn from DeFi and yield farming by simply supplying these tokens to the relevant pools on Alpha Homora without needing to have ETH.
What do users gain from ETH/BOR and ETH/oBTC pools?
Users can supply only one token (e.g. no need to have both ETH and BOR or ETH and oBTC)
Alpha Homora will automatically stake SLP token for users on SushiSwap, so they can earn SUSHI
Users can earn SUSHI
SUSHI tokens that users earned are automatically reinvested and added to their yield farming position
Users can earn trading fees for providing liquidity to pools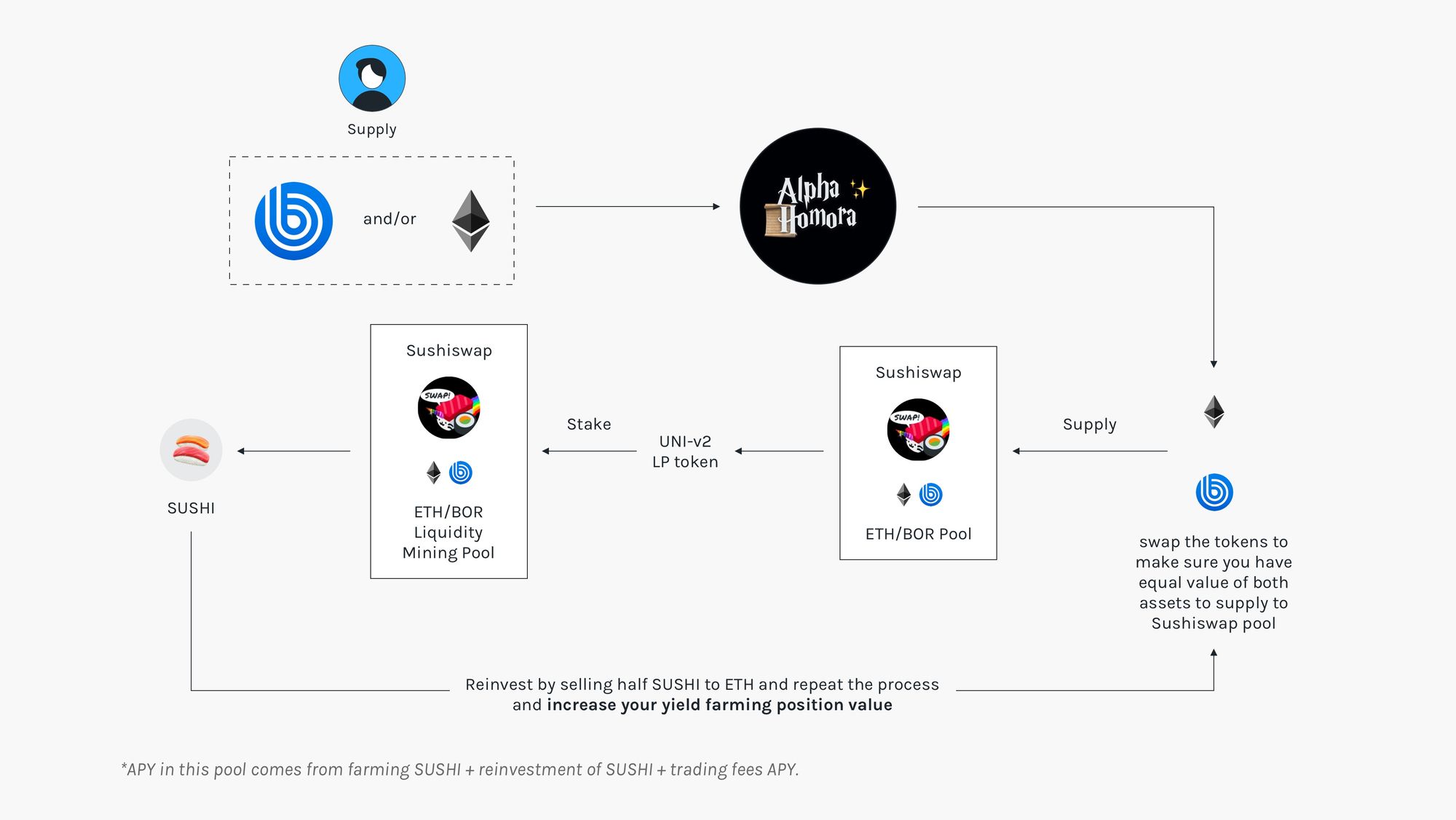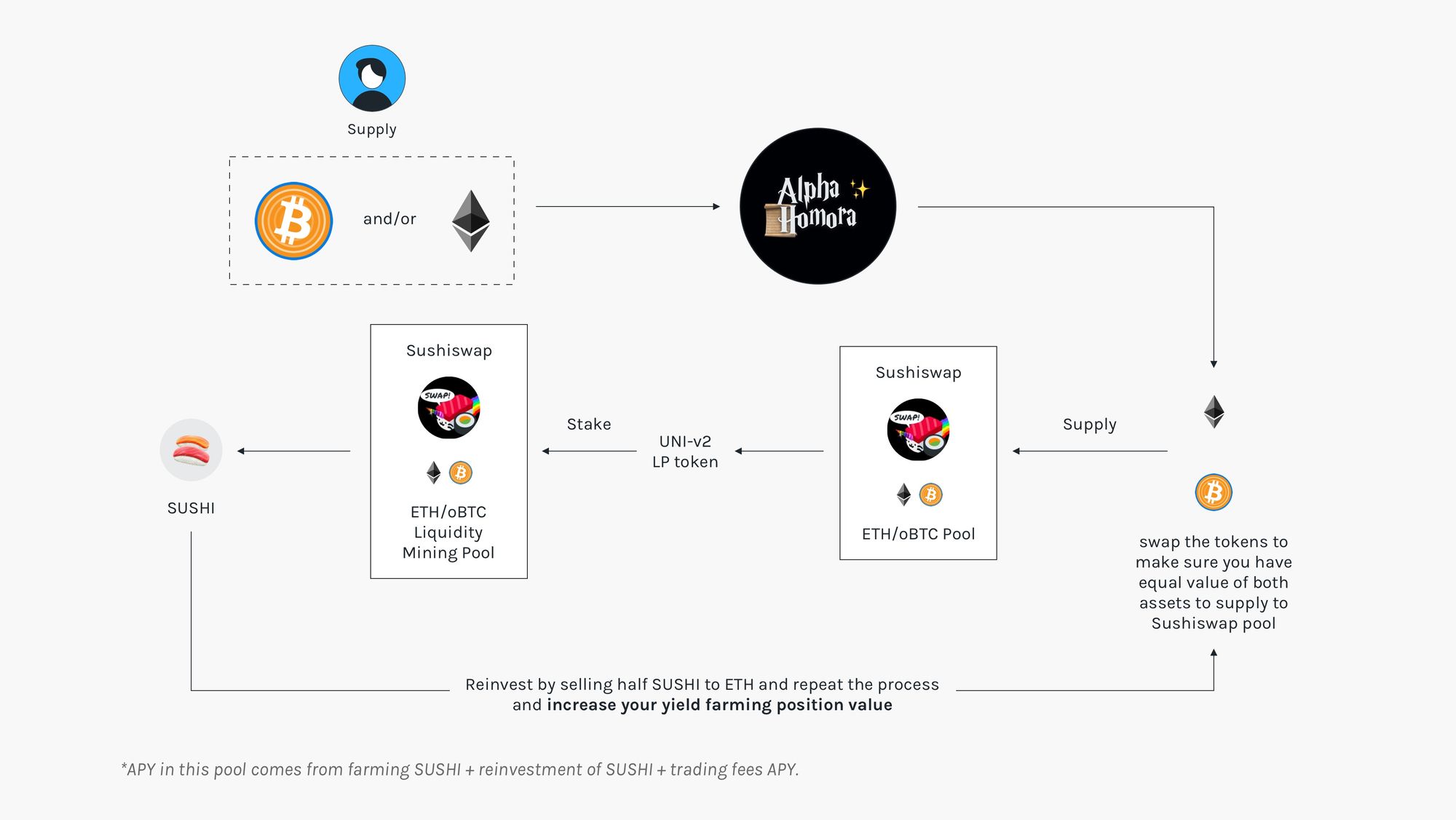 For detailed step-by-step on how to farm, see here.
---
About Alpha Finance Lab
Alpha Finance Lab is an ecosystem of cross-chain DeFi products that will interoperate to bring optimal alpha returns to users. Alpha products focus on capturing unaddressed demand in DeFi in an innovative and user friendly way.
We are moving at a rapid pace, so we encourage everyone to join our Telegram / Discord for the latest updates, follow us on Twitter, or read more about us on our Blog!