Others
Alpha Homora Embraces Multi-Chain Future Starting With Binance Smart Chain (BSC)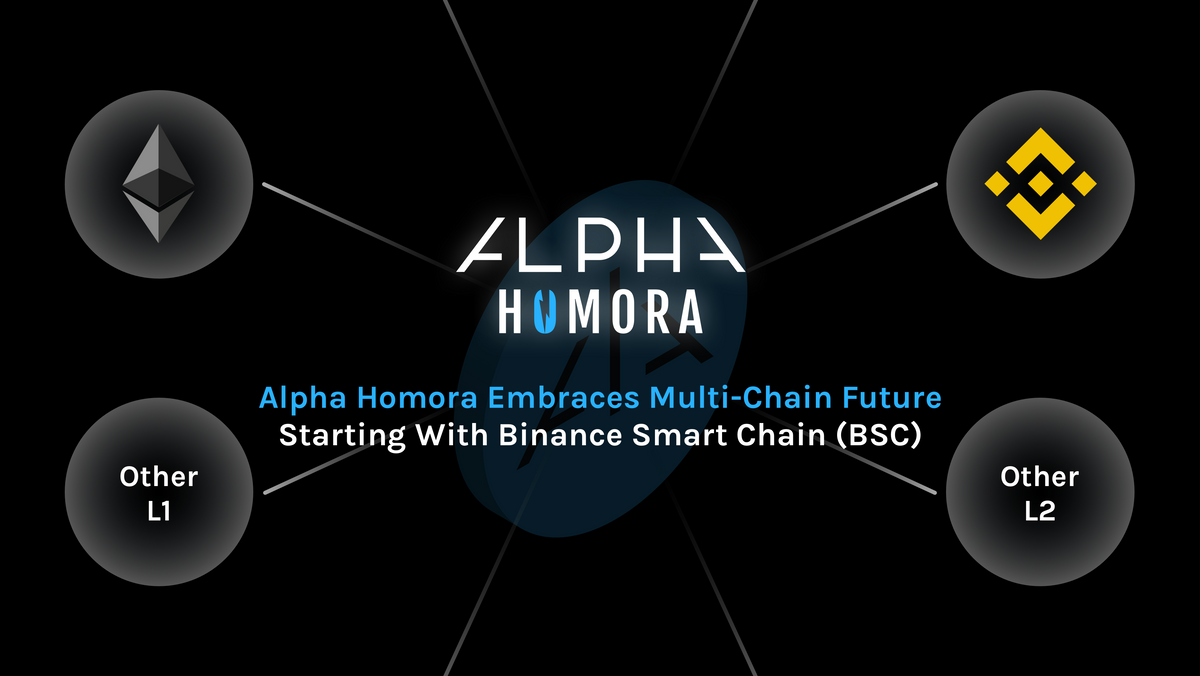 We are excited to announce that Alpha Homora v1 will be launching on Binance Smart Chain (BSC) in the coming weeks, allowing a larger DeFi user base to benefit from earning a high lending interest rate on BNB and taking leveraged yield farming positions on PancakeSwap.
The BSC ecosystem has grown significantly, resulting in high demand to take leveraged yield farming positions. Alpha Finance Lab, being the first to build a leveraged yield farming product, will further capture this opportunity by bringing Alpha Homora to BSC.
As the DeFi landscape continues to grow at a rapid pace, Alpha Finance Lab will consistently evaluate various market gaps on Ethereum, BSC, other chains, and other L2 solutions for Alpha Homora, AlphaX, and other upcoming Alpha products. We will innovate and capture opportunities accordingly.
Since day one, Alpha Finance Lab has envisioned the Alpha ecosystem consisting of multiple innovative DeFi products to be blockchain agnostic and to become a forefront, multi-chain DeFi ecosystem. With the upcoming ALPHA tokenomics and the multi-chain Alpha ecosystem in the building, ALPHA token holders will play a pivotal role and benefit from this high growth.
---
About Alpha Finance Lab
Alpha Finance Lab is an ecosystem of DeFi products that will interoperate to maximize returns while minimizing downside risks for users. Each Alpha product focuses on capturing unaddressed demand in DeFi in an innovative and user friendly way.
Join our Telegram/Discord for the latest updates, follow us on Twitter, or read more about us on our Blog and Document!