Others
ALPHA Staking On Reviews DAO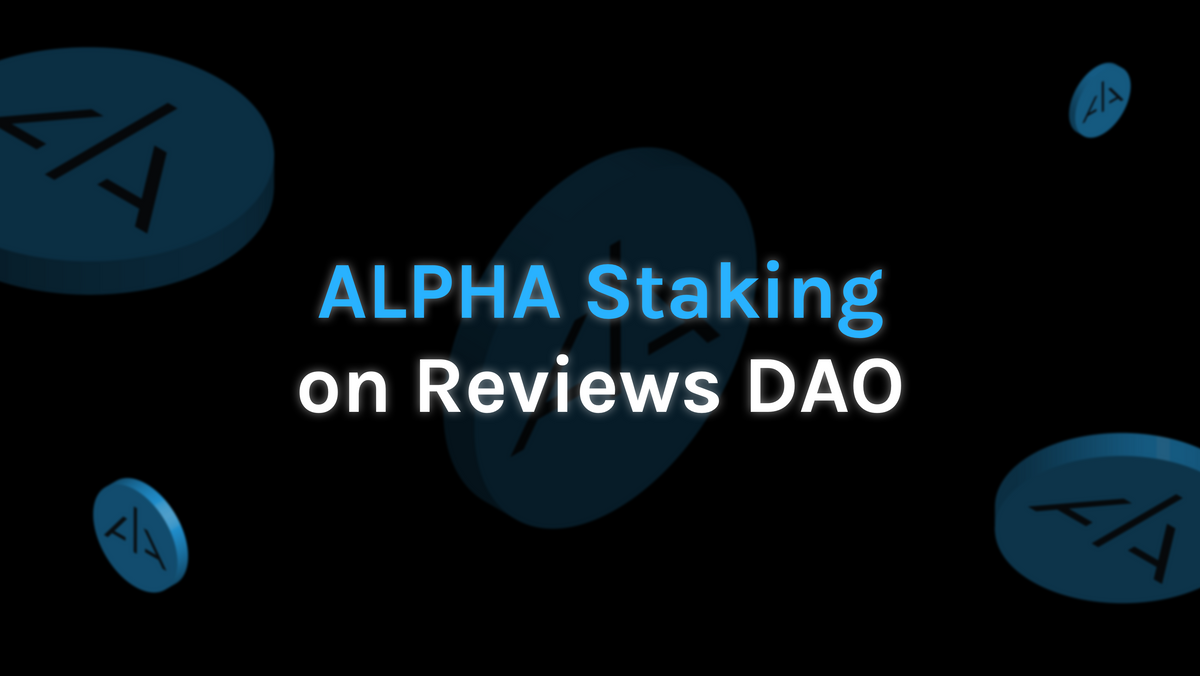 Alpha Finance Lab is excited to announce that ALPHA staking, one of the many important components of ALPHA tokenomics, will start going through security review by top security researchers in Reviews DAO and DeFi communities. This security review(s) is in addition to the full audit currently being conducted by Peckshield.
As Alpha Finance Lab is an innovative DeFi lab, we are building multiple DeFi products to capture unaddressed demand and market gaps and lead DeFi through the next growth phase. With ALPHA tokenomics, ALPHA token holders can benefit from the growth of all Alpha products, which includes Alpha Homora v1, Alpha Homora v2, AlphaX, and many more innovative Alpha products. ALPHA token holders will be an integral part of the growing Alpha ecosystem.
Alpha team is excited to work with Emiliano, the founder of Reviews DAO, and the whole Reviews DAO community to further strengthen the security of ALPHA staking contract. We believe that the current DeFi security models, including bug bounty and audit by audit firms, are not enough to ensure the security of the growing DeFi landscape. By working with Reviews DAO in addition to other security measures, we are taking this opportunity to make Alpha ecosystem stronger, drive DeFi security forward, and hope to set a new standard for many other DeFi projects. To learn more about Reviews DAO, please refer to here.
For security researchers and experts interested in reviewing ALPHA staking contract, you can post your interest with proof of skills in the Reviews DAO forum here.
The full details of what ALPHA tokenomics entails will be shared with the community soon.
---
About Alpha Finance Lab
Alpha Finance Lab is an ecosystem of DeFi products that will interoperate to maximize returns while minimizing downside risks for users. Each Alpha product focuses on capturing unaddressed demand in DeFi in an innovative and user friendly way.
Join our Telegram/Discord for the latest updates, follow us on Twitter, or read more about us on our Blog and Document!