Others
ALPHA token will be listed on OKEx exchange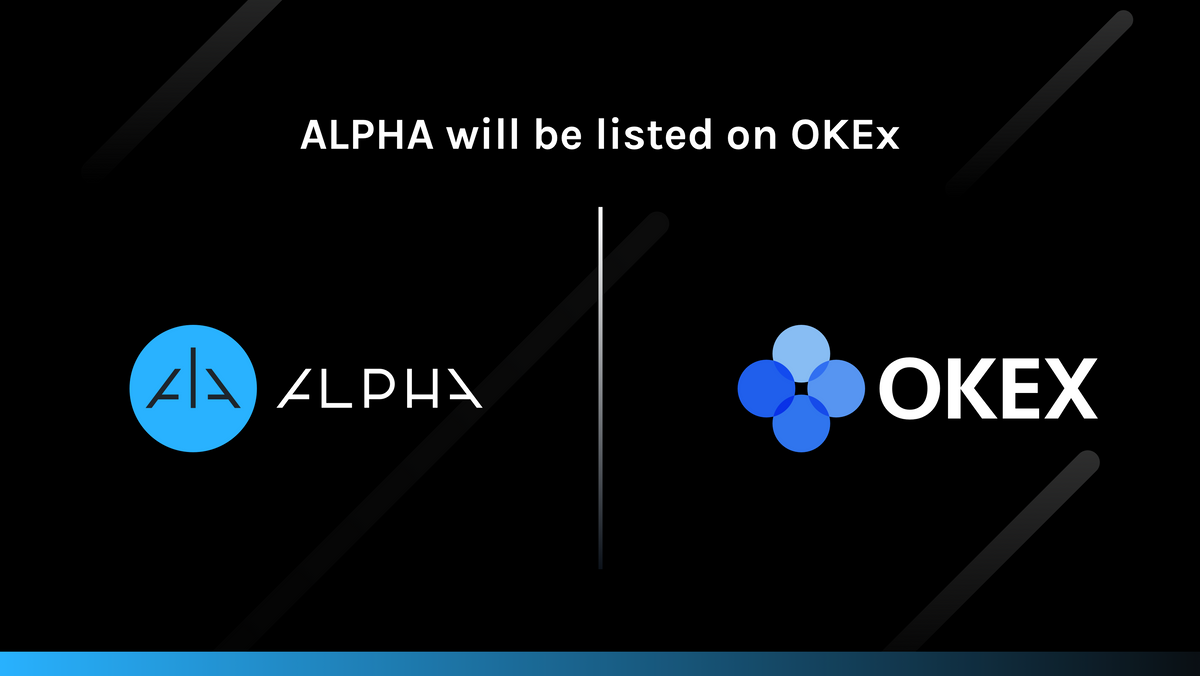 ALPHA token will be listed on OKEx exchange on March 4th.
Deposits of ALPHA tokens will be open at 3AM UTC on March 4th.
Trading of ALPHA/USDT and ALPHA/BTC will open at 5AM UTC on March 4th.
OKEx is one of the largest crypto exchanges in China and the 4th largest exchange globally based on the 24-hour volume.
For OKEx's official announcement, please see here.
---
About Alpha Finance Lab
Alpha Finance Lab is an ecosystem of DeFi products that will interoperate to maximize returns while minimizing downside risks for users. Each Alpha product focuses on capturing unaddressed demand in DeFi in an innovative and user friendly way.
Join our Telegram/Discord for the latest updates, follow us on Twitter, or read more about us on our Blog and Document!