Others
Alpha Tokenomics: Minimal Function Mode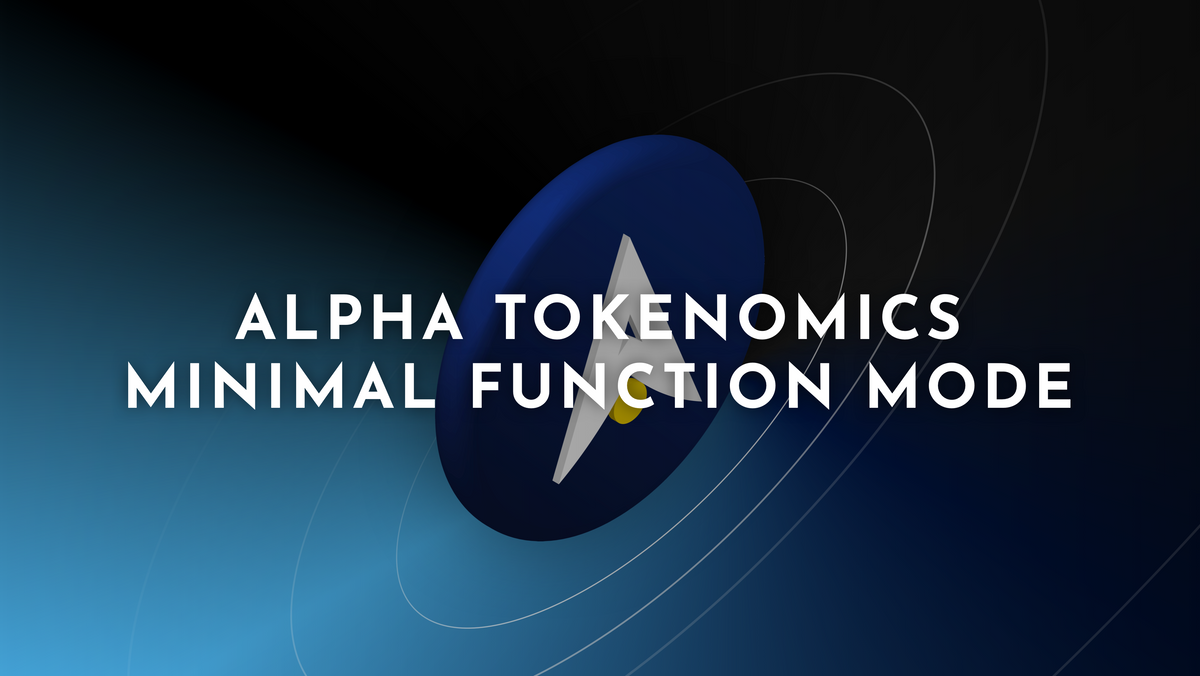 Minimal Function Mode is now available on Alpha Tokenomics.
In order for us to protect users in the best way we can, Minimal Function Mode should exist on all Alpha platforms so that users will always be able to manage their stakes/positions even when The Graph is experiencing issues.
Minimal Function Mode
Alpha Tokenomics also relies on The Graph to display APY and the amount of ALPHA staked, so users may experience some difficulties in viewing their ALPHA and sALPHA when The Graph is down.
We have added the Minimal Function Mode feature to Alpha Tokenomics to automatically come into play when there are data issues. This allows users to still use the core functionalities on the site. These functions include staking, unstaking and withdrawing.
Let's take a look at the mode:
With reference to the image above, a user will be able to see when Minimal Function Mode is activated for you. A box with red text will appear at the top of the page, explaining that some data is currently unavailable but users are still able to execute core functionalities.
Closing Thoughts
With these minor, but extremely crucial additions, we hope that this will minimize the risks and difficulties on the users' end. We also aim to give users a strong sense of security and reliability, knowing that they can always count on us to put their security as our top priority.
---
About Alpha Finance Lab
Alpha Finance Lab is a DeFi Lab, and on a mission to build Alpha Universe. Alpha Universe includes the Alpha ecosystem, which consists of Alpha products that interoperate to maximize returns while minimizing risks for users, and other ecosystems incubated through the Alpha Launchpad incubator program.
Alpha Homora is Alpha Finance Lab's first product and DeFi's first leveraged yield farming product that also captures the market gap in lending, one of the key pillars of the financial system.
Join our Telegram/Discord for the latest updates, follow us on Twitter, or read more about us on our Blog and Document!