Others
Announcing Winners for The Excavator Grant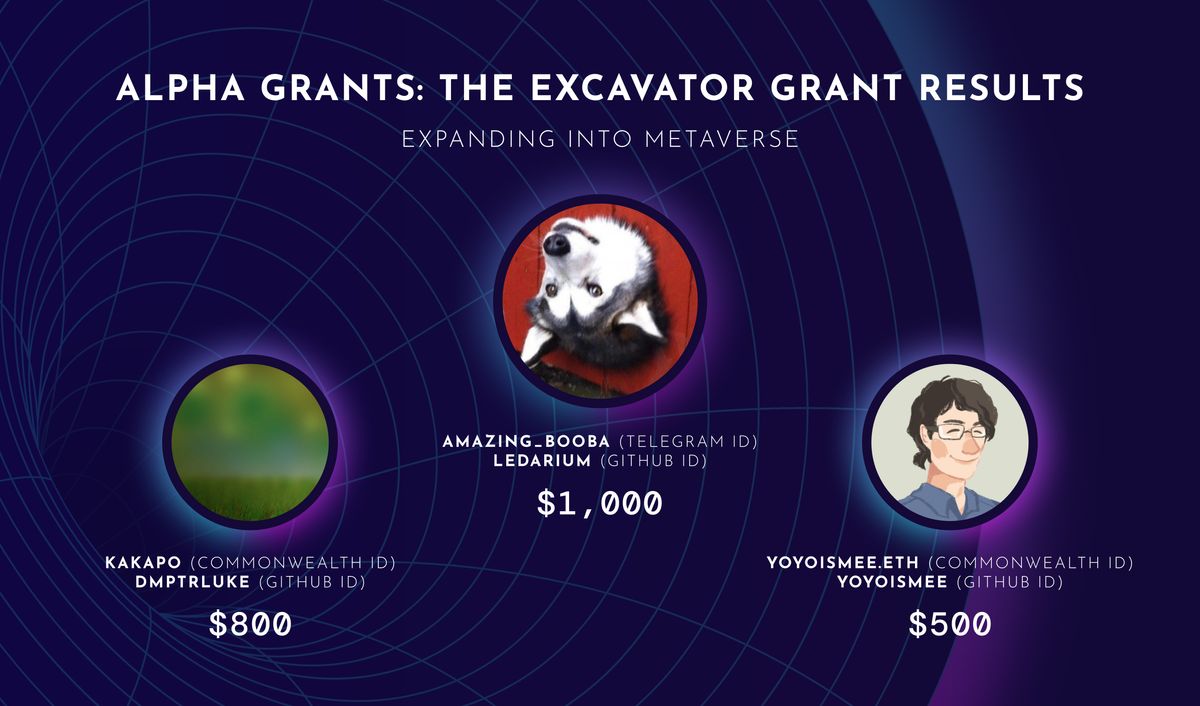 Back in September, we had an overwhelming response to the launch of Provably Rare Gems (GEMs), and thus giving out The Excavator Grant and The Stonemason Grant for Alpha Wolves who are interested in traveling with us to expand further into the Metaverse.
With much of the community being retail-centric, many do not possess the computation power needed to efficiently mine the rarest gems on Provably Rare Gems. The mining software and mining pool from this grant will allow an average user to partake in mining gems as well.
Grant Winners
We saw many great submissions for the grants as the community helped build basic mining software with an aim for an average user to partake in mining gems. After careful selection, 3 finalists have been selected below. Winners are selected based on usage, code quality, and performance.
Python Miner (yoyoismee.eth)
Github Link: https://github.com/yoyoismee/Provably-Rare-Gem-Miner
Grant Amount: $500

Highlights for Winning:
- This user was the first mover for the grant and helped set an example for other participants as well.
- The software is clean and simple to use.
JS Miner (Kakapo/Ramen):
Github Link: https://github.com/dmptrluke/ramen
Grant Amount: $800

Highlights for Winning
- This user demonstrated easy & simple configuration of the software.
- This code is very well documented.
Rust Miner : https://github.com/Ledarium/rusty_pickaxe
Grant Amount: $1000

Highlights for Winning:
- This user's code is neat; especially with clean documentation in both How To Use and Performance benchmark.
- Out of all the participants, this user had the fastest miner implementation.
Moving Forward For Alpha Builders
Provable Rare Gems is an experiment launched by Alpha Finance Lab and swit.eth to rethink the gaming industry and push for the next progression of the metaverse.
In the future, we hope we will have grants like these available for our Alpha Builders! Ultimately, we will not limit ourselves to only innovating in the DeFi space, but will move together with the broader blockchain industry to build, innovate, and disrupt other industry segments that blockchain technology touches upon. If you would like to join the builder community, check out our Alpha Forum here. Till next time!
For more details on this grant, check out the grant post on the Alpha Forum here.
---
About Alpha Finance Lab
Alpha Finance Lab is a DeFi Lab, and on a mission to build