Others
Countdown to Alpha Homora on BSC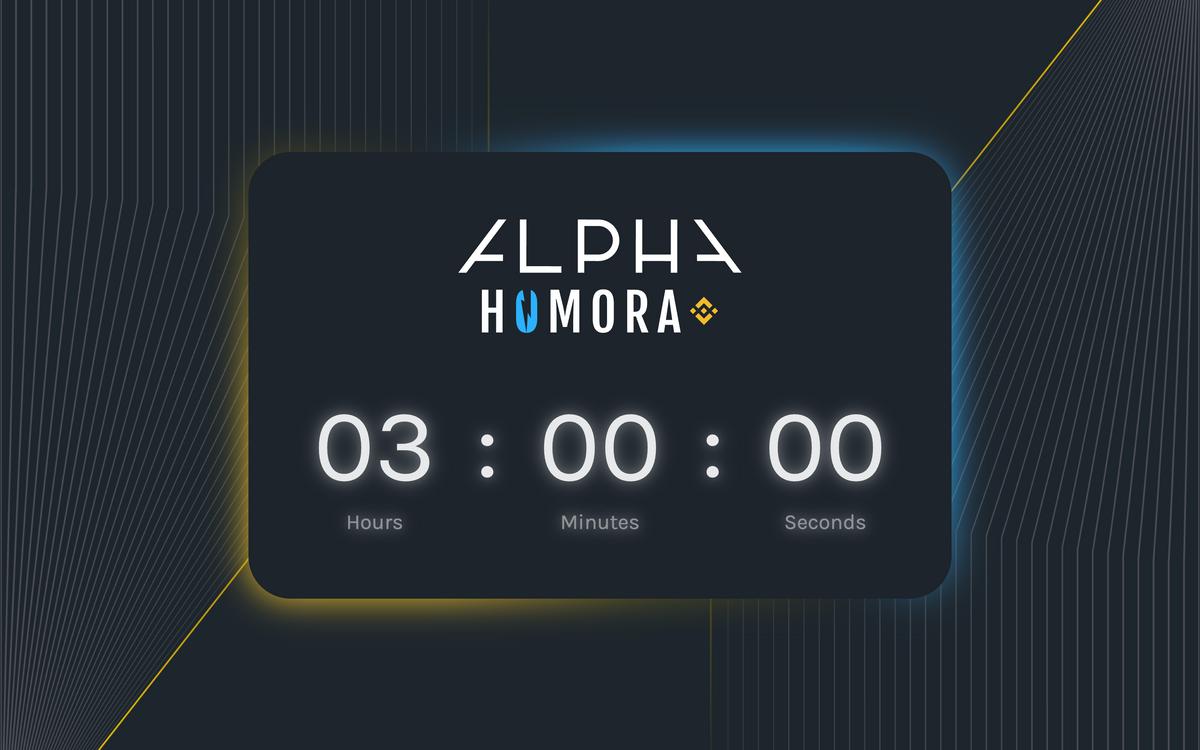 The 3-hour countdown clock to when Alpha Homora on Binance Smart Chain (BSC) goes live has now started!
Since day one, Alpha Finance Lab has envisioned the Alpha ecosystem consisting of many innovative DeFi products to be blockchain agnostic and to become a forefront, multi-chain DeFi ecosystem. With the upcoming ALPHA tokenomics and the multi-chain Alpha ecosystem in the building, ALPHA token holders will play a pivotal role in driving and benefiting from this growth.
Within the next 3 hours, we will periodically share more details in an information series about Alpha Homora (vBSC) to make sure existing users from Ethereum and new users have everything they need to get started. The information series include:
Details about leveraged yield farming - What is it? What are the risks and rewards? How do we mitigate those risks for users?
A step-by-step guide on how to use the product
And details about the liquidity mining program that will start once the countdown clock ends
Once the countdown clock ends in 3 hours, users will be able to lend BNB, leveraged yield farm on PancakeSwap, and receive liquidity mining incentives for both activities, so get your BNB ready to lend and be prepared for the first leveraged yield farming on BSC!
Pools Available At Launch
Leveraged pools that will go live once the countdown clock ends include:
BNB-ALPHA (2.5x)
BNB-CAKE (2.5x)
BNB-BUSD (3.0x)
BNB-BTCB (3.0x)
BNB-ETH (3.0x)
BNB-USDT (3.0x)
Security is key at Alpha Finance Lab. Before we decide to support each leveraged pool, we conduct a thorough internal analysis to ensure that leverage can be enabled for each particular pool. Afterwards, we conduct various analyses, including liquidity pool depth, historical price, asset volatility, and asset history to determine the leverage level that will be safe to enable for users. To learn more about security measures at Alpha Finance Lab, check the previous blog post here.
Stay tuned for more details within the next 3 hours!
---
About Alpha Finance Lab
Alpha Finance Lab is an ecosystem of DeFi products that will interoperate to maximize returns while minimizing downside risks for users. Each Alpha product focuses on capturing unaddressed demand in DeFi in an innovative and user friendly way.
Join our Telegram/Discord for the latest updates, follow us on Twitter, or read more about us on our Blog and Document!