Others
Last Week for ibETH/ALPHA Trading Volume Mining On Uniswap Before Migrating to SushiSwap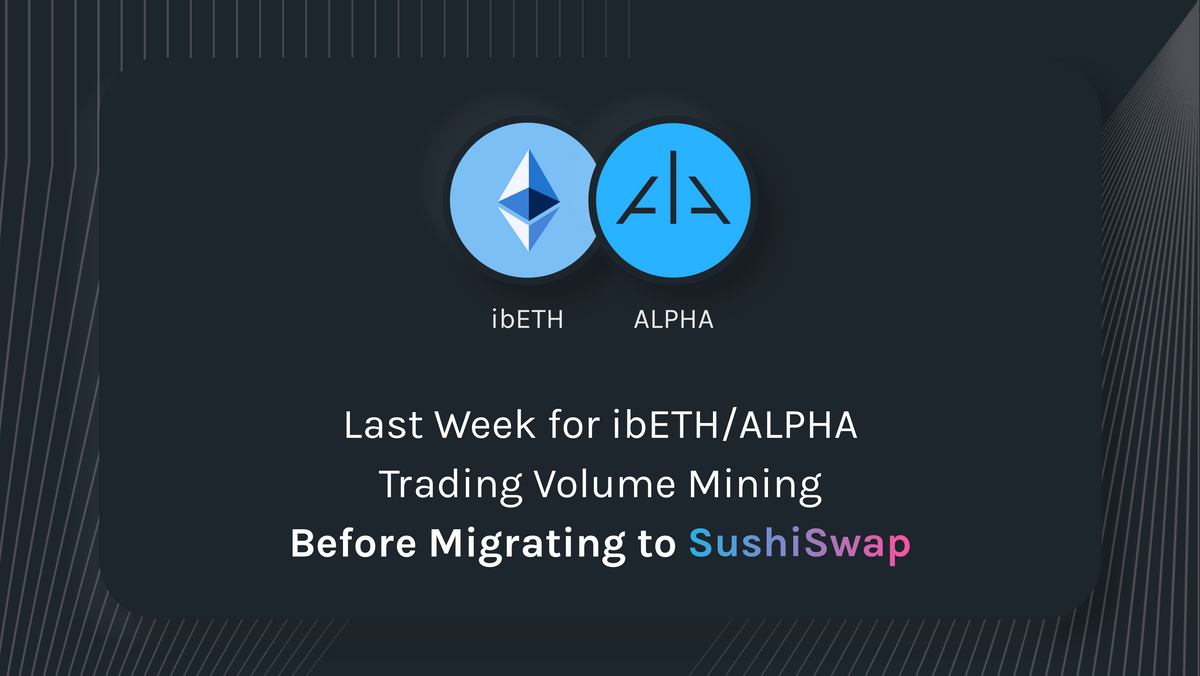 Trading Volume Mining program for ibETH/ALPHA pair on Uniswap that is due to be completed on January 22nd, 12pm UTC will be extended to January 28th, 12pm UTC before we migrate to SushiSwap!
Why are we migrating to SushiSwap and what does it mean for liquidity providers?
SushiSwap's community-run nature aligns with the long-term vision that Alpha Finance Lab has in growing our community in a decentralized way. Thus, we are migrating Trading Volume Mining of ibETH/ALPHA pool to SushiSwap to not only further deepen the partnership but also work more closely with the broader DeFi community in general.
For liquidity providers that provide liquidity to this pool on SushiSwap when it goes live, they will receive both ALPHA (from Trading Volume Mining program) and SUSHI (from Onsen program).
Since ALPHA rewards will be distributed in a form of high trading fees APY, this means that the rewards will be accrued automatically and distributed to liquidity providers when they remove liquidity (not airdropped to your wallet). This is different from SUSHI rewards, which will be available for liquidity providers to claim.
We will share step-by-step instructions to migrate from Uniswap to SushiSwap as we approach the migration process.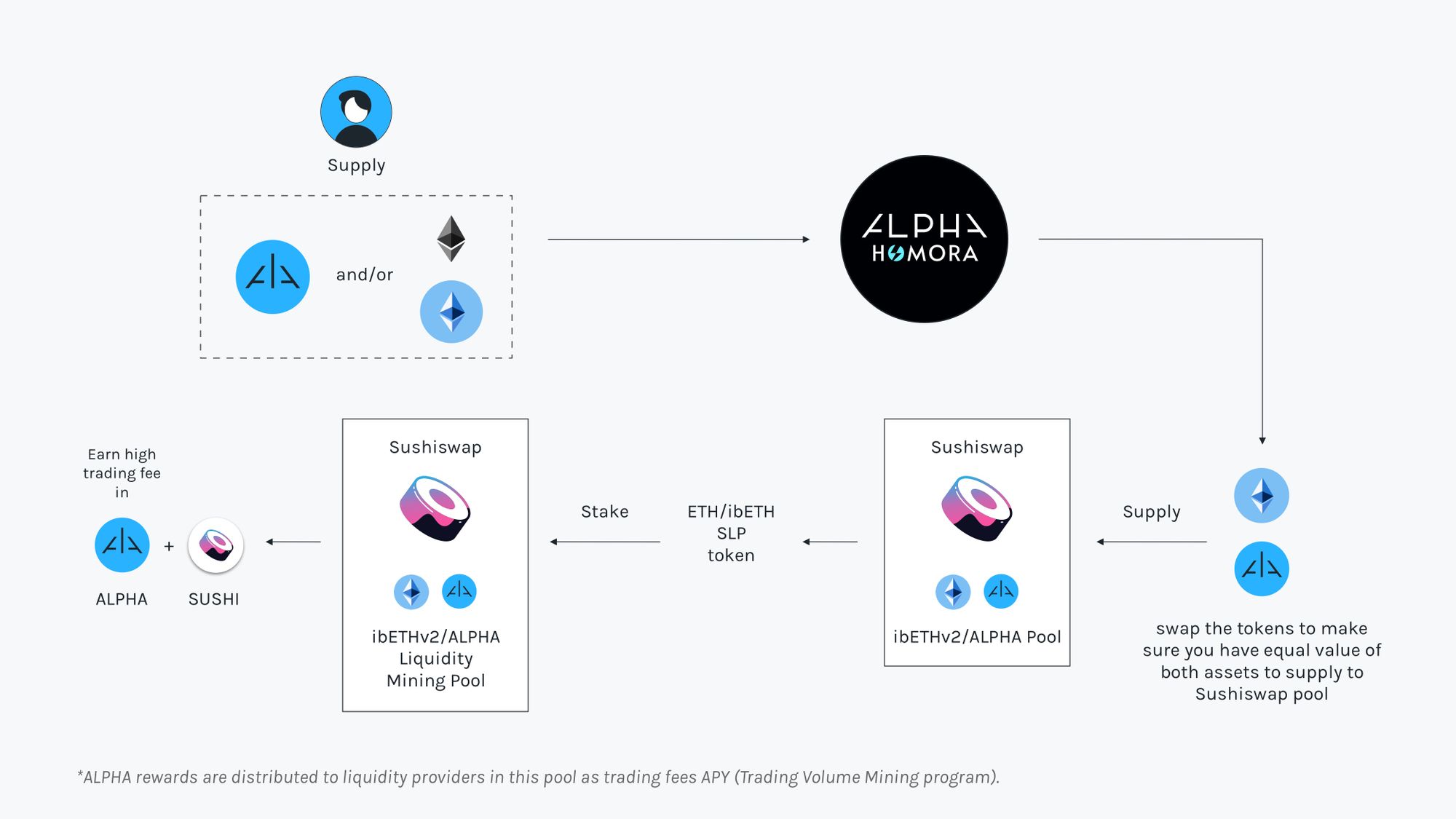 Trading Volume Mining Details for ibETH/ALPHA pool on Uniswap (Jan 22 - Jan 28)
700,000 ALPHA will be distributed to liquidity providers of ibETH/ALPHA pool on Uniswap in a form of high trading fees.
This means that the rewards in a form of trading fees APY will be reflected when liquidity providers remove liquidity (not airdropped to your wallet). This is similar to when they get trading fees APY when providing liquidity to other pools on Uniswap.
Users can provide liquidity directly on Uniswap or through Alpha Homora (ALPHA Pools section), as Alpha Homora has simplified the process for users.
For more details on Trading Volume Mining, refer to here.
---
About Alpha Finance Lab
Alpha Finance Lab is an ecosystem of DeFi products that will interoperate to maximize returns while minimizing downside exposure to users. Alpha products focus on capturing unaddressed demand in DeFi in an innovative and user friendly way.
We are moving at a rapid pace, so we encourage everyone to join our Telegram / Discord for the latest updates, follow us on Twitter, or read more about us on our Blog!