Others
Next Alpha Product: Sneak Peek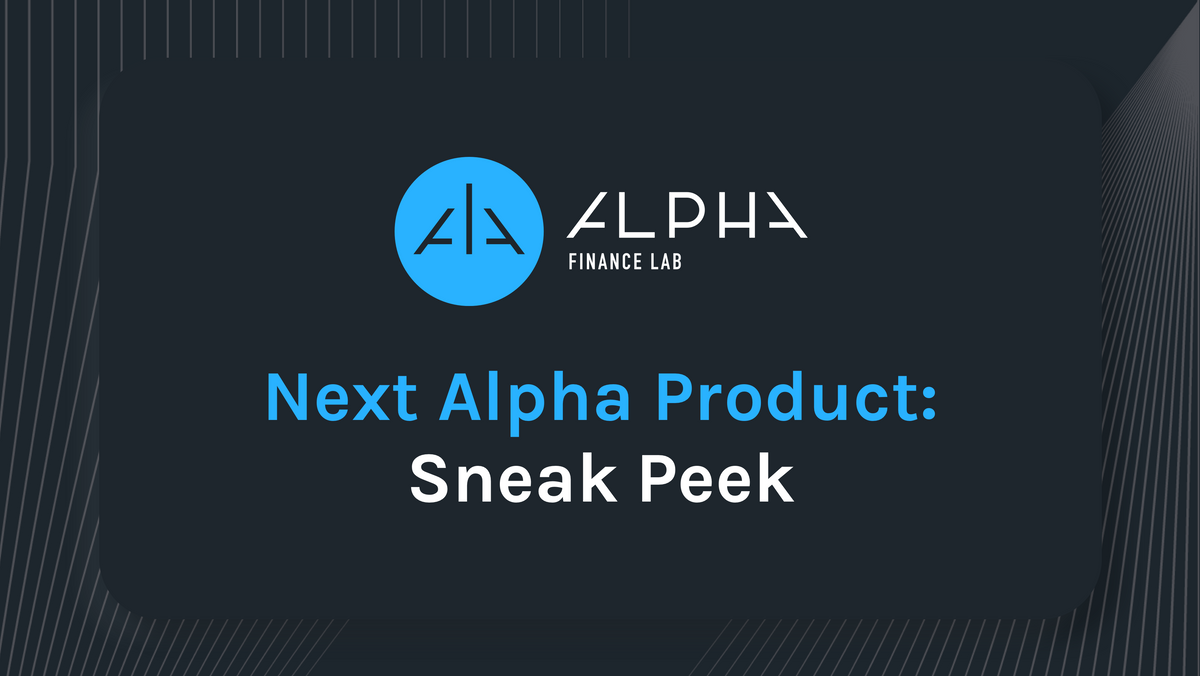 Alpha Homora: Leveraged Yield Farming
Alpha Homora was launched to capture unaddressed demand that we've seen in the DeFi market, namely demand from ETH holders to earn high interest on ETH and demand from yield farmers to get even higher APY from yield farming by taking on leverage. Hence, Alpha Homora is margin yield farming (similar to margin trading).
Since Alpha Homora was launched, we were presented with many interesting opportunities to expand the usages of Alpha Homora even further. Some of the ideas were brought up by our community, while others were brought up by great builders in the DeFi space.
One market opportunity that caught our attention is offering a market neutral leveraged position on Alpha Homora. However, instead of limiting to just ETH, which is what Alpha Homora is focused on, we expanded our analysis to building a product that offers leveraged positions on any asset.
Sneak Peek on the Next Alpha Product
This gives rise to our new product in the perpetual swap segment, a segment that has a large demand with no clear major player yet.
Our team has come up with a unique engineering and implementation design. We have been actively building this product, and are planning to launch on both Ethereum and Binance Smart Chain.
With this combination of important elements set in place (large perpetual swap market, no clear major player yet, our unique engineering design that enables for innovative and user friendly product, and this product's clear synergy with Alpha Homora), we are focusing our engineering and business efforts to build and launch this product and are pausing the launch of Alpha Lending on Binance Smart Chain for now. When the timing is right, we will resume Alpha Lending launch, as the code and audit have been ready.
Stay tuned for more details on this new product! We are more than excited to share it with our community and grow it to be a key building block in the DeFi ecosystem.
About Alpha Finance Lab
Alpha Finance Lab is an ecosystem of cross-chain DeFi products that will interoperate to bring optimal alpha returns to users. Alpha products focus on capturing unaddressed demand in DeFi in an innovative and user friendly way.
Alpha Homora, Alpha's first product which is on Ethereum, is a protocol for leveraging your position in yield farming pools. ETH lenders can earn high interest on ETH, and yield farmers can get even higher farming APY from taking on leveraged positions.