Others
Preparing for Alpha Homora on BSC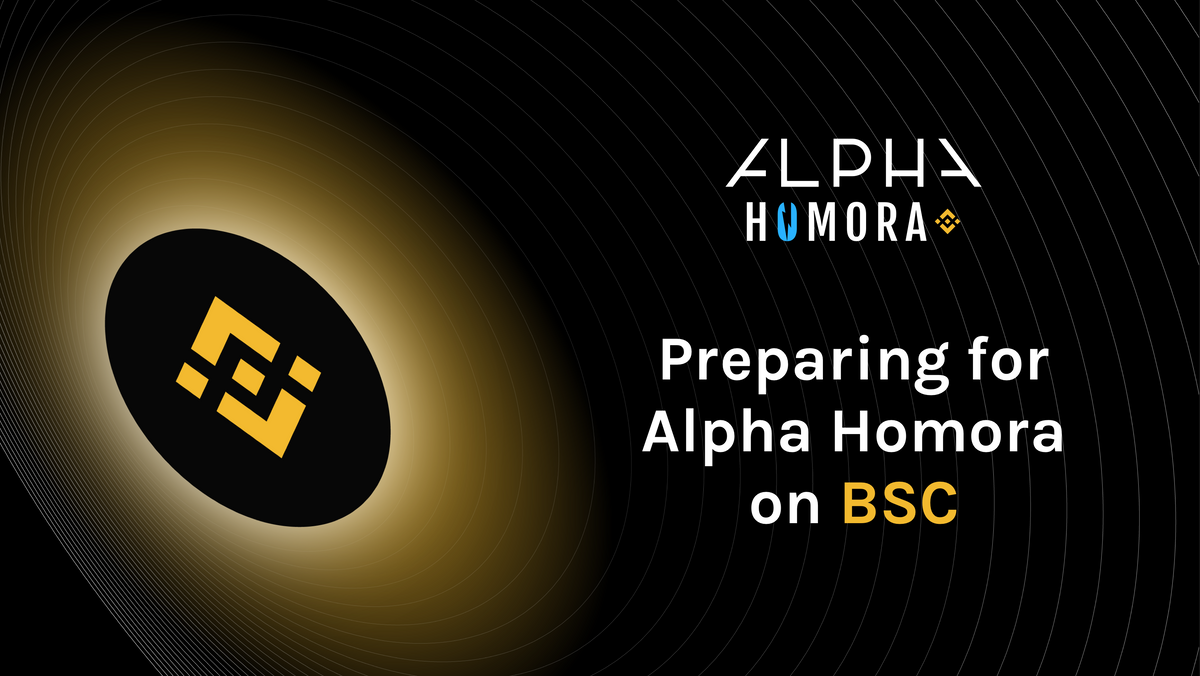 As we prepare for the launch of Alpha Homora's BSC version (vBSC), let us share how we evaluate various parameters, which are key to ensure that our users are safe.
Questions that we evaluate to ensure security
Alpha Homora is not a simple product. There are multiple analyses that we conduct (for both Alpha Homora on Ethereum and on BSC) to ensure that we don't put our users at risk. The questions that we have to evaluate include:
Which pools can we support and why?
How much leverage can we offer for a specific pool?
What is the maximum leverage for each pool that users can open their positions at to ensure that they won't be liquidated right away after the positions are opened?
At what leverage level will the positions for each pool be subject to liquidation risk?
How much buffer can we give between liquidation risk and when the positions are actually underwater?
While Binance Smart Chain (BSC) is EVM-compatible, the differences between Ethereum and BSC, such as block time and transaction fees, all have a significant impact on how we evaluate parameters for Alpha Homora (vBSC).
What analyses do we perform?
So how do we evaluate the above questions? We perform internal analyses based on the following data points:
Pool's liquidity depth
Token's trustworthiness
Token's circulating market capitalization
Time the token has been around for
Statistical analysis on how tokens have performed
Token's volatility
Price manipulation analysis
Once we have conducted these analyses, we will know which pools we can safely support, at what leverage levels, and how the other parameters look like. Additionally, we have built monitoring tools for both Alpha Homora (vEthereum) and (vBSC) that will help us maintain the quality of our products even after the launch.
Stay tuned for more details on Alpha Homora (vBSC)!
---
About Alpha Finance Lab
Alpha Finance Lab is an ecosystem of DeFi products that will interoperate to maximize returns while minimizing downside risks for users. Each Alpha product focuses on capturing unaddressed demand in DeFi in an innovative and user friendly way.
Join our Telegram/Discord for the latest updates, follow us on Twitter, or read more about us on our Blog and Document!