Alpha Summary
Alpha Finance Lab Won Binance Launchpad Project of the Year Awards 2021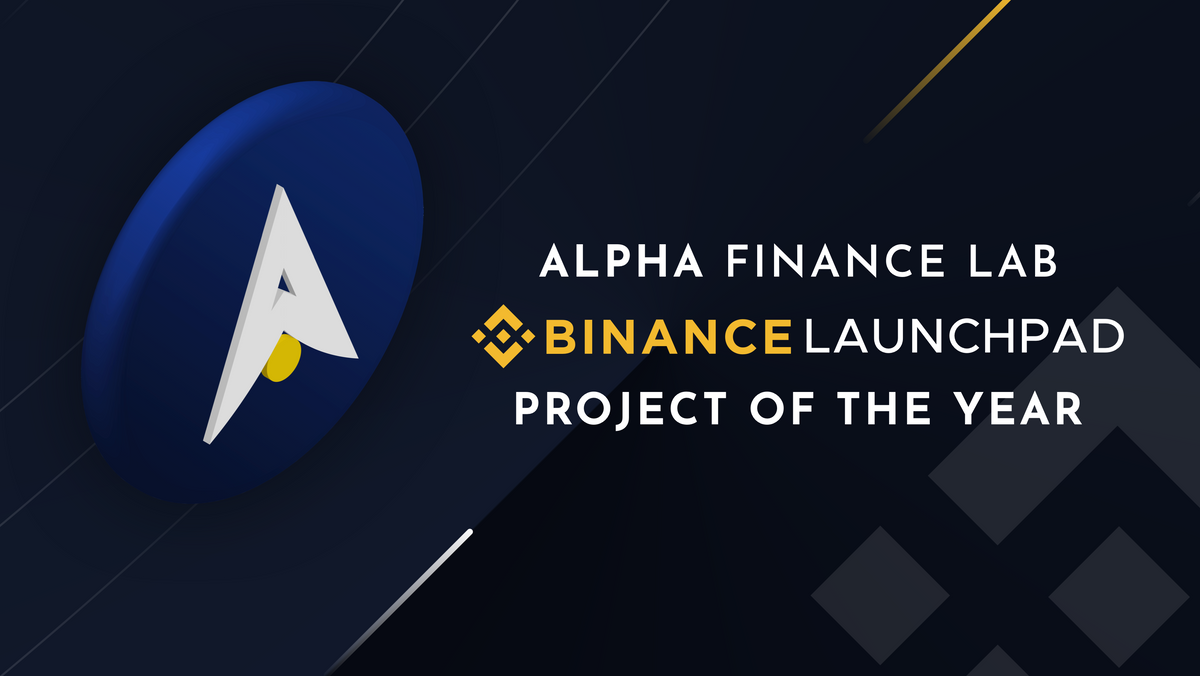 Alpha team is proud to announce that Alpha Finance Lab has won the 'Binance Launchpad Project Of The Year' award. This award recognizes the best performing Binance Launchpad project of 2021.
Alpha Finance Lab had been nominated for this award amongst five other strong nominees, namely Sandbox, Injective Protocol, Axie Infinity, Safepal and Tokocrypto. It brings us great pride to know that we were able to win this prestigious award even with such accomplished and accredited projects as the other nominees.
Interested folks can view the full announcement by Binance here.
Though ALPHA is now 50x from the first day on Binance Launchpad, Alpha Finance Lab will continue to innovate and lead as a forefront DeFi ecosystem.
Through the Alpha products with strong product-market fit and the high quality incubated projects from Alpha Launchpad, we look forward to significant growth momentum going forward.
Thank you Alpha and Binance communities for all the support you have given us and for believing in what we are building.
---
About Alpha Finance Lab
Alpha Finance Lab is a DeFi Lab, and on a mission to build