Homora V2
Alpha Homora V2: Minimal Function Mode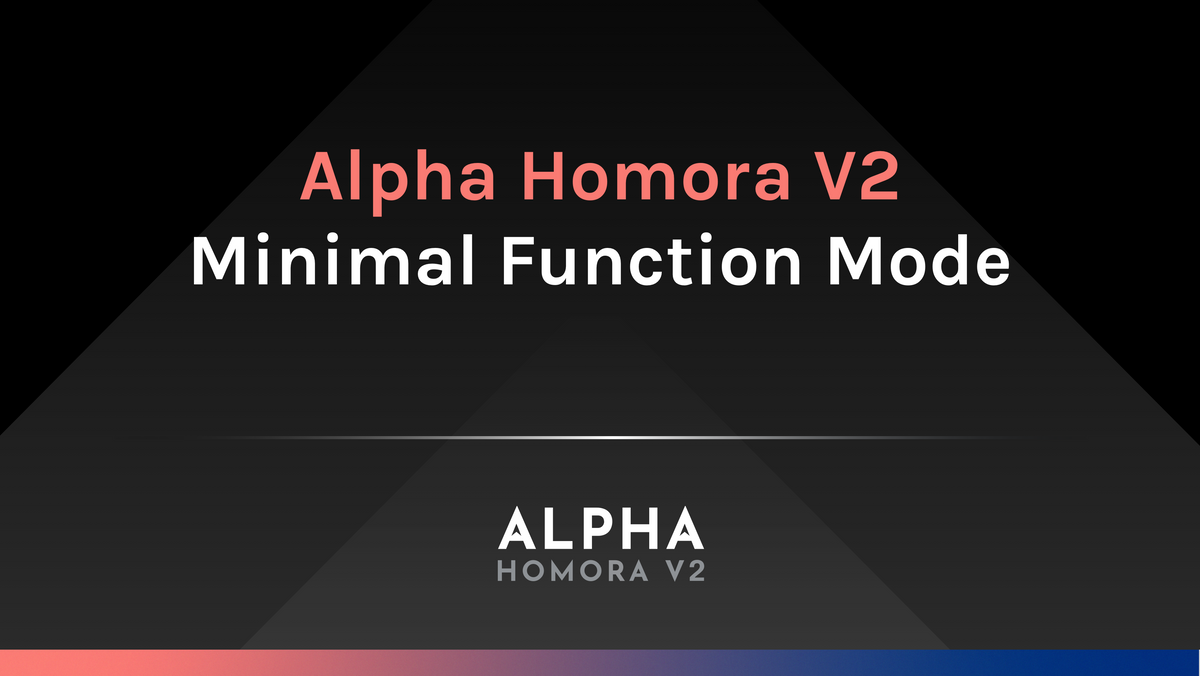 Introducing a new 'Minimal Function Mode' for leveraged yield farmers on Alpha Homora V2!
With the protection of our users in mind, we have introduced this new mode on Alpha Homora V2 in order to allow users to better manage their positions.
Minimal Function Mode
Currently, we rely on The Graph to display position information and APY on Alpha Homora V2. However, there are situations in which The Graph's servers have been down and impacted Alpha Homora V2 users.
In those periods, users are unable to view their existing positions as well as refill or close them. The minimal function mode fixes this issue by caching the users positions automatically when they use Alpha Homora V2, so that users will be able to view these positions during downtimes on The Graph.
How To Use Minimal Function Mode
Step 1: Click button when you are unable to view your positions
Typically during downtime, when users open the 'Your Positions' page on Alpha Homora V2, they are faced with the issue as seen in the image above, where the existing positions of the user are not visible.
However, with the addition of Minimal Function Mode, there is now a button on the right that will allow you to retrieve your positions.
Step 2: Enter Position ID
Upon clicking on the button, a text field will appear, as seen in the image above, allowing the user to enter the position ID for the system to retrieve the data of the existing position. This means that users need to know their position ids. For example if a user has a farming position id #9 farming in the DPI/ETH pool, they can enter '9' into the text field.
Note: A box of 'Recommended Position IDs' will appear below if a user has interacted with Alpha Homora V2 before to show suggested or possible IDs of pools that users may have existing farming positions in.
Step 3: Manage Positions
After entering the position ID, the position will appear below, allowing the user to manage it again. Users should note that the APR will not be seen at this time, as the system only caches existing positions and cannot calculate APRs while The Graph is down.
Closing Thoughts
While we actively aim to push our new and innovative products, the safety of our users is still one of the main focuses. With additions of features such as these to our products, we look to improve the user experience without having to worry about anything on the technical side.
With this way of building, Alpha products will evolve with the growing DeFi ecosystem and bring security to our users.
---
About Alpha Finance Lab
Alpha Finance Lab is a DeFi Lab, and on a mission to build