Incubated Project
Alpha Incubate Restructures to Become the Leading DeFi Builders Hub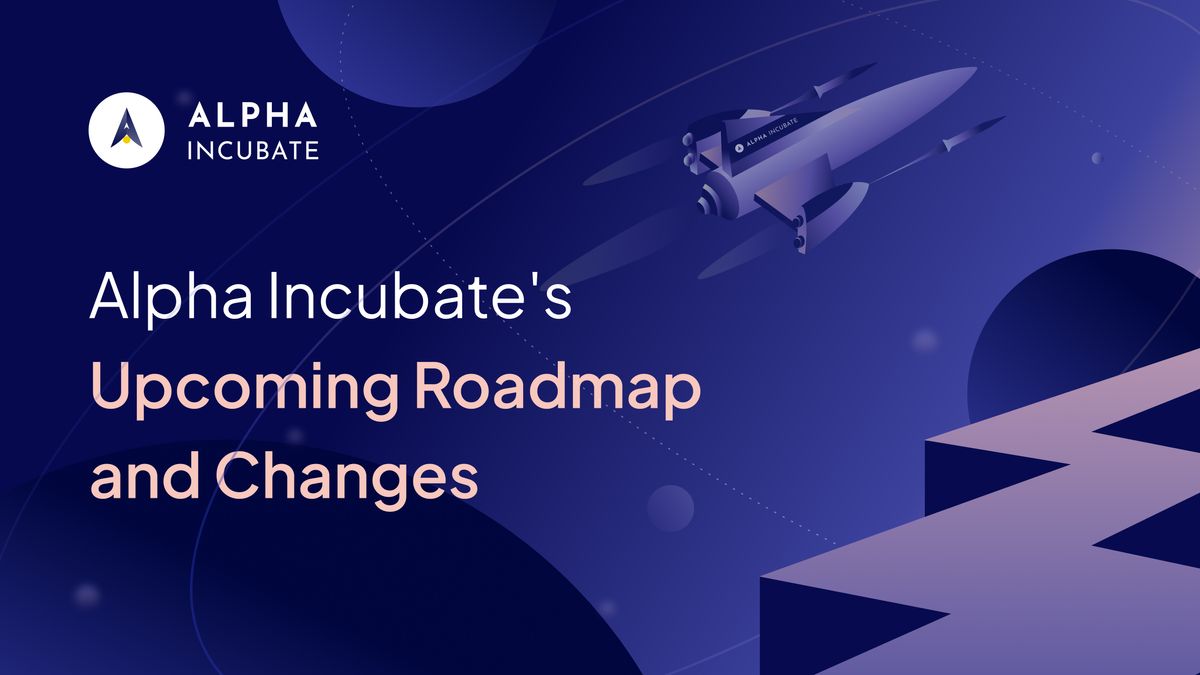 Key Takeaways
The Alpha Incubate program will shift to being DeFi-focused only.
Startups must be at the pre-mainnet or pre-token stage to apply.
The program will run on a rolling basis, and we will be working with projects for up to 12 months starting in January 2023.
Instead of Masterclasses, we'll provide 1-on-1 mentorship on product, technical and fundraising in weekly office hours format to truly meet the incubatees' areas of need and to offer incubatees a completely personalized experience.
Apply here now to BUIDL the next generation DeFi solutions with Alpha Incubate and our ecosystem partners such as Polygon and Sei!
After a very successful first batch of the Alpha Incubate program, in which 3 new incubated projects were born: Daft Analytics, Metaforo, and Sharpe, the Alpha team did not stop looking for ways to bring more value to the incubatees. We are constantly gathering feedback from previous incubatees, as well as interviewing Web 3.0 builders and the Alpha Network, to determine which areas we can improve so that we can iterate the program accordingly for a better experience for future incoming startups.
At Alpha Incubate, we put our incubatees' experiences among our top priorities. We took all of the feedback we received seriously. Hence, after careful consideration, we decided to revamp the current program structure to ensure that it would benefit much more high-potential Web 3.0 projects out there.
Given our expertise lies mainly within the DeFi sector from having experience building several DeFi solutions, one of which is Homora, the world's first leveraged yield farming platform, we've made a strategic decision to make Alpha Incubate a DeFi-focused incubation program. Nonetheless, our mission remains the same: to build and incubate in order to drive the growth of Web 3.0, creating a community of builders that focuses on long-term innovation and pushes the boundary of Web 3.0 by developing DeFi solutions around real-world use cases.
To ensure that we can cater all of these benefits to as many builders as possible, we have switched from running the program in a batch structure to a rolling basis. This means we accept applications year-round. However, you may apply early here to secure your spot, as we will only work with a limited number of startups each year!
Additionally, rather than having Masterclasses for projects to join, we have shifted to a 1-on-1 mentoring approach via weekly office hours. This way, you can focus on areas where you really need help with mentors from Alpha Team who have expertise in product, technical and fundraising to add value and move your project from 0 to 1 throughout the program. Nonetheless, incubatees will still be able to take advantage of other assistance we offer, like weekly progress review calls with the Alpha Team, Fireside Chats, offline networking events, Demo Day, etc.
See more details of our new incubation program below. For full details of what sets Alpha Incubate apart from other accelerator programs, read here!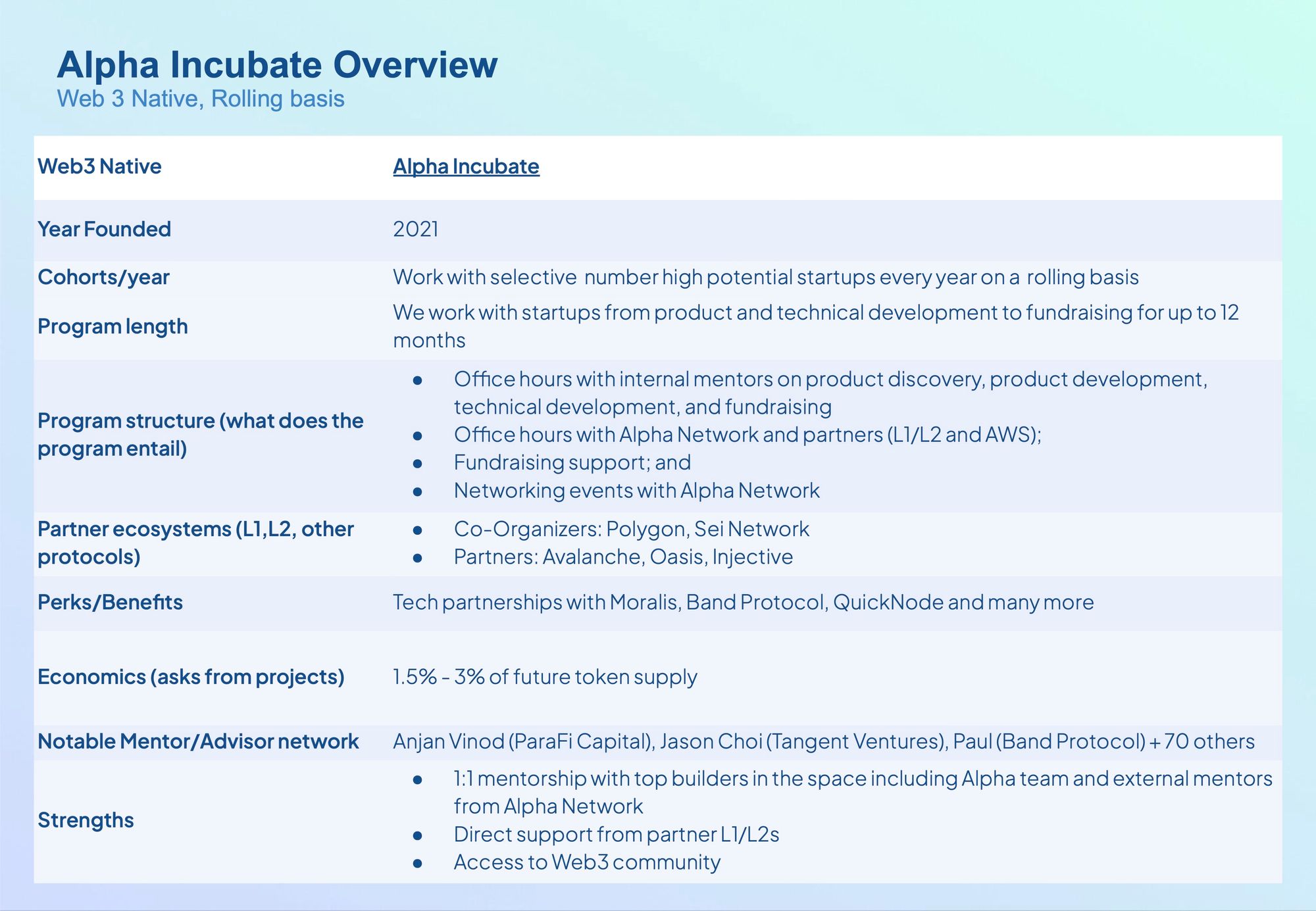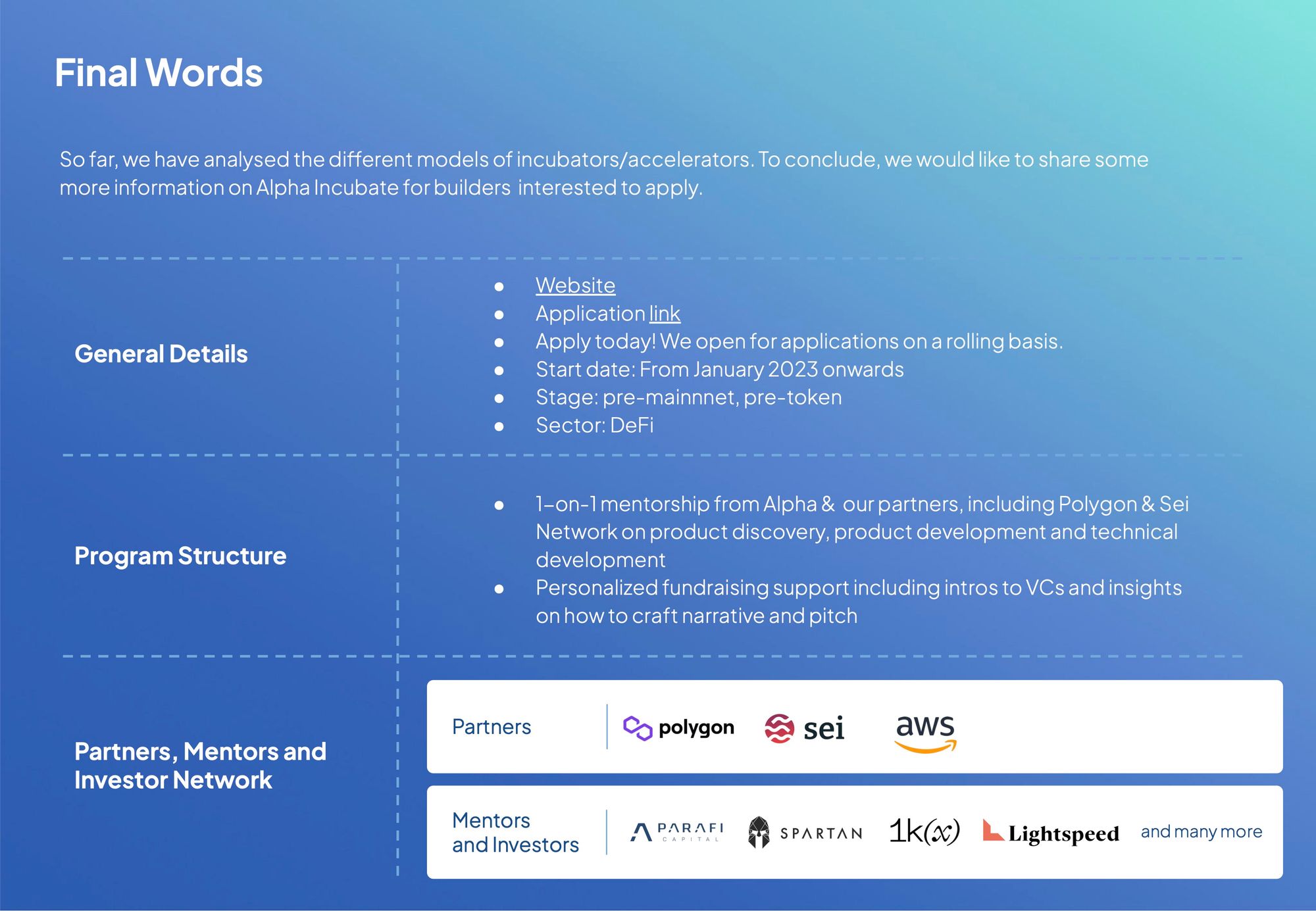 ---
About Alpha Venture DAO (Previously Alpha Finance Lab)
Alpha Venture DAO  is a DeFi venture builder that builds and incubates next generation of DeFi solutions. Alpha previously launched Homora, the world's first leveraged yield farming platform, which attracted over $1.8 billion in total value locked. Alpha Incubate is a bespoke incubation program that serves as a 'Build Partner' for founders, offering 1-on-1 bespoke advisory experience to founders and access to more than 100K DeFi community. Alpha was a part of Binance Launchpad and backed by Multicoin Capital, The Spartan Capital, SCB10x, and DeFiance Capital.
Website| Telegram| Discord| Blog| Twitter| Learn| Youtube| Facebook| LinkedIn