Incubated Project
Alpha Venture DAO Partners With Polygon to Support DeFi Builders Through 'Alpha Incubate Batch 2'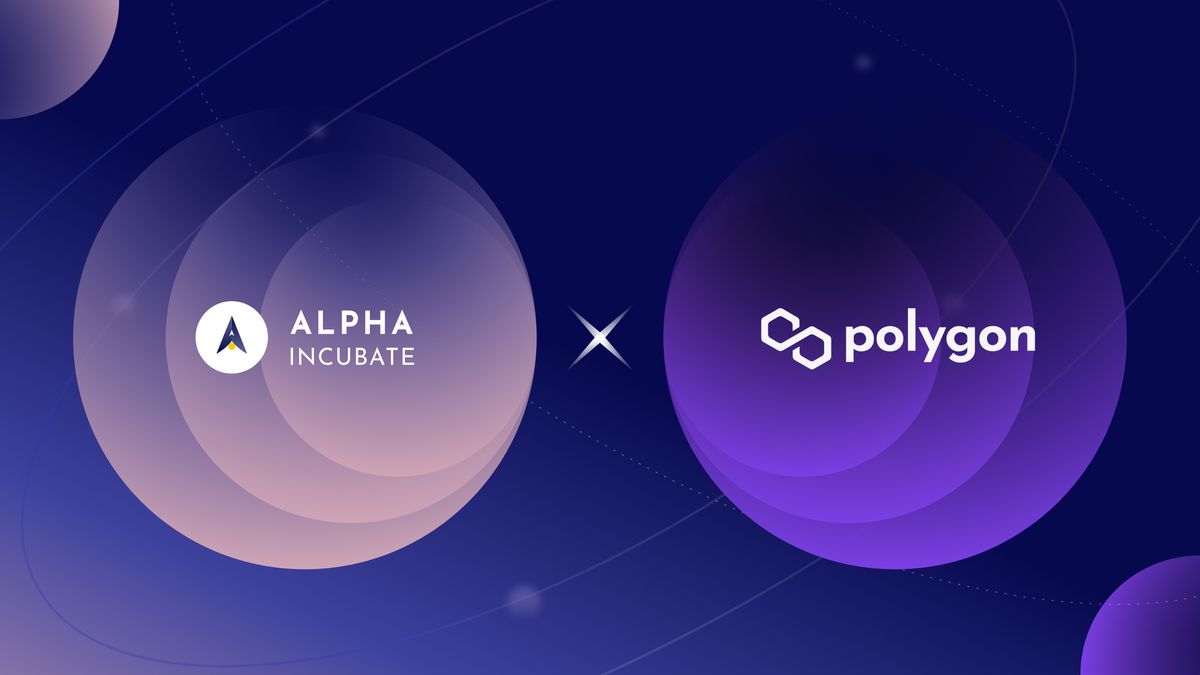 Alpha Incubate Batch 2, bringing together builders and the best mindshare in Web 3.0 to expand the boundary of DeFi innovation.
Alpha Venture DAO is launching 'Alpha Incubate Batch 2' in collaboration with Polygon, the leading blockchain development platform that provides fast and affordable transactions on Ethereum. Alpha Incubate Batch 2 is a bespoke incubation program focusing on DeFi. This 12-week program will bring together the best minds and resources to help builders foster the growth of Web 3.0 innovations. Together with Polygon, we provide personalized mentorship experience and access to the best minds in Web 3.0 to kickstart and accelerate your DeFi projects.
Registration for the program is now open until November 27, 2022 at 11:59pm UTC. Don't miss out on this opportunity, apply here!
*Read here, if you have any questions regarding our application process.
Alpha Incubate aims to support innovative DeFi startups through intensive coaching sessions and workshops led by notable mentors from Alpha Network, including investors and operators from The Spartan Group, Coinbase, Nansen, 1Kx, and Angels such as Jason Choi, Darryl Wang and many others. We analyze projects 1 by 1 to pair you with mentors who have the specialized functional and sector expertise your project requires. Your mentors will then co-create bespoke plans and provide guidance, resources and support to help you achieve your milestones. Most importantly, you will also receive product, technical and infrastructure support from Polygon.
Alpha Incubate is not just a program. We are your Build Partner.
As a team behind the Top 10 DeFi protocol, our team brings experience building DeFi and Web 3.0 products such as Homora, which scaled to $1.8B in TVL within 4 months of launch. Being builders ourselves, we deeply understand the landscape and have been at the forefront of innovation, which has given us a playbook to help you move from 0 to 1.
In addition, you will also have the opportunity to pitch to tier-1 VCs and prominent angels at the Demo Day and tap into a community of over 100k Web 3.0 users through our platform to bootstrap your projects for successful token launches!
Why Polygon
Polygon is the leading blockchain development platform, offering scalable, affordable, secure, and sustainable blockchains for Web 3.0. They have one of the greatest developer bases in the crypto space and multiple funds dedicated to supporting hundreds of ecosystem projects. Its growing suite of products offers developers easy access to major scaling solutions, including L2 (ZK Rollups and Optimistic Rollups), sidechains, hybrid, stand-alone, and enterprise chains, and data availability. With Polygon as one of our partners, we believe we can co-incubate cutting-edge DeFi innovations and set new standards for future Web 3.0 projects.
If you're an Ethereum Developer, you're already a Polygon developer! Leverage Polygon's fast and secure transactions for your dApp now, get started here.
Program Structure
The program starts with a kickoff day where all incubatees come together for the first time then go through a power packed 12-weeks program consisting of weekly masterclasses, mentorship hours, progress review calls, fireside chats and many other networking events.
Masterclass: Live video sessions taken by Alpha Network on business fundamentals covering a series of topics such as product, technical, community building, marketing, hiring, tokenomics, fundraising, etc.
Mentorship hours: You'll be able to book mentorship hours with both the Alpha team and selected mentors every week within the program and even after the program.
Progress Review Calls: Alpha Team will do a weekly check-in to track your progress and provide any extra support required.
Fireside chats: Exclusive small group events hosted for you to learn from the experience of industry titans and eminent people in the space. The goal is to provide you with unique access and networking opportunities to incubatees.
Other than the weekly schedule, there will be many exciting events such as small group dinners and trips to build relationships, prototype day to share what everyone is building, and rehearsal day to practice pitch before the final Demo Day.
Whether you're building or launching a project, we provide extensive guidance from the top minds in Web 3.0 and unique access to users and liquidity from day one like nowhere else. Join us and let's build the future of DeFi together!
---
About Alpha Venture DAO (Previously Alpha Finance Lab)
A Builders' DAO. We explore and innovate at the fringes of Web3 and drive significant value to Web3 users, and ultimately, alpha returns to the Alpha community.
Join our Telegram/Discord for the latest updates, follow us on Twitter, or read more about us on our Blog and Document!