Alpha Summary
Alpha Finance Lab partners with one of the largest commercial banks in Thailand, SCB, to bridge the gap between traditional banking and DeFi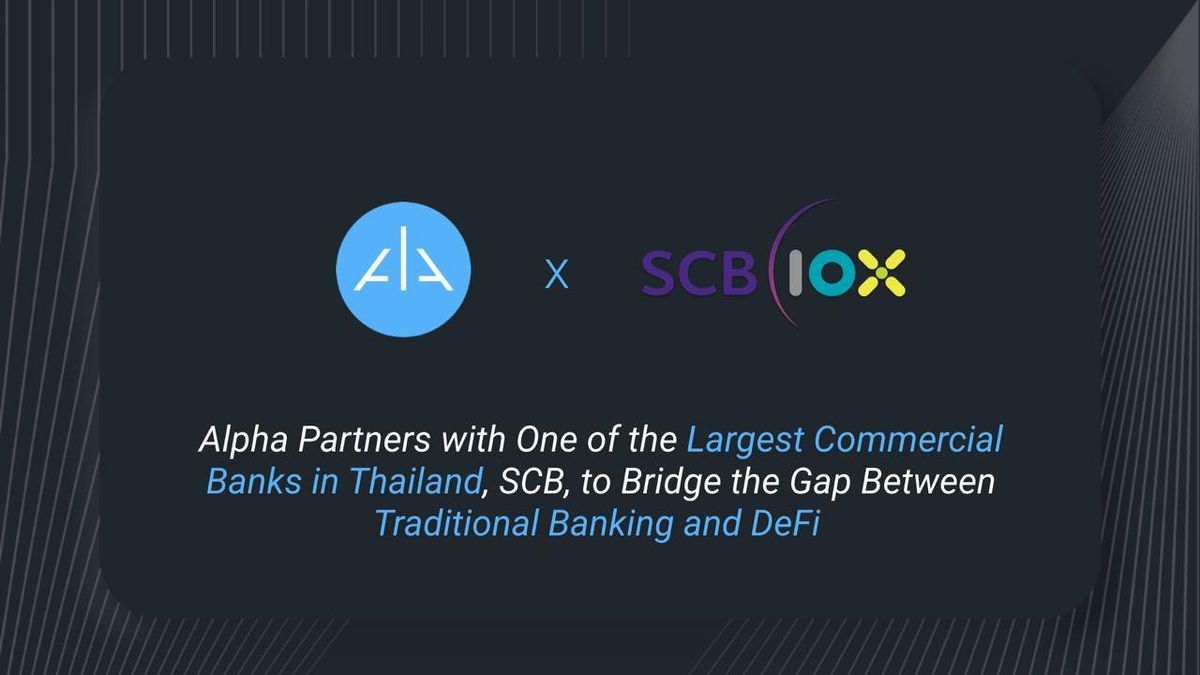 We are humbled and excited to announce our partnership with SCB10X, the venture arm of Siam Commercial Bank, one of the largest commercial banks in Thailand, to work towards bridging the gap between traditional banking and decentralized finance (DeFi).
SCB 10X is an early investor in international payments giant, Ripple, and leading cryptocurrency lending platform, BlockFi. Alpha Finance Lab (Alpha) team will be working hand-in-hand with and leveraging developing resources from SCB10X to build and launch innovative and impactful Alpha products that become key building blocks to grow the DeFi market and solve real-world banking problems.
Building an ecosystem of cross-chain DeFi products to capture unaddressed demand has been the focus of Alpha with the long-term goal of expanding this DeFi landscape to welcome the general population to the new financial system.
As the team continues to work hard on this mission, this partnership with SCB10X will provide Alpha with direct expertise from traditional banking and potentially onboard retail customers to DeFi through multiple angles, such as fiat on-ramp.
About SCB10X
SCB 10X Co., Ltd, a holding company under Siam Commercial Bank PCL. (SCB), was established with a mission to create long-term value through investing in exponential technologies, championing passionate entrepreneurs, empowering the long tail underserved, and building successful partnerships. SCB 10X highlights its differentiation with the "Venture Builder" business for the first time in Thailand to heighten business potentiality and strong technological capabilities. In addition, SCB 10X oversees all the technology companies in the SCB Group, including Digital Ventures, SCB Abacus, MONIX, as well as those technology companies or investments in SCB's future business pipeline. For more information, please visit: www.scb10x.com.
About Alpha Finance Lab
Alpha Finance Lab is an ecosystem of cross-chain DeFi products that will interoperate to bring optimal alpha returns to users. Alpha products focus on capturing unaddressed demand in DeFi in an innovative and user friendly way.