Others
AlphaX Strike Tokens V.S. Tokens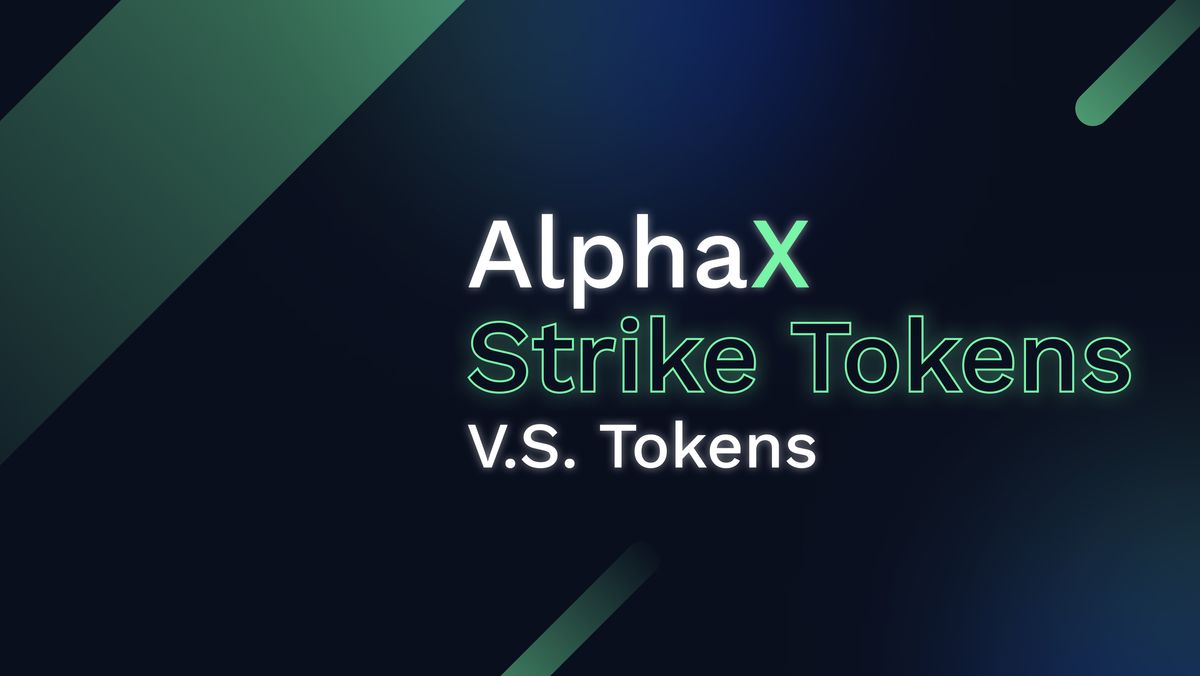 The creation of AlphaX changes the face of how derivative trading can work on the DeFi landscape. Like its slogan, AlphaX is an innovative way to profit from crypto volatility. But how innovative is it you may ask? This article will show you how you can gain more by holding AlphaX's Strike tokens compared to the native assets. Hopefully, in the end, you will gain another perspective on this alternative asset.  
Apart from the two fundamental questions, the trend of the market price and the price floor/ceiling, that let users open gain exposure to an asset with simplicity, users can also gain a capital advantage on the asset by holding a Strike token.
Strike Tokens vs. Tokens
By holding only one side of the Strike token, users are already experiencing capital advantage when compared to just holding the pure asset. Let's take a look at a case scenario.
John and Jenny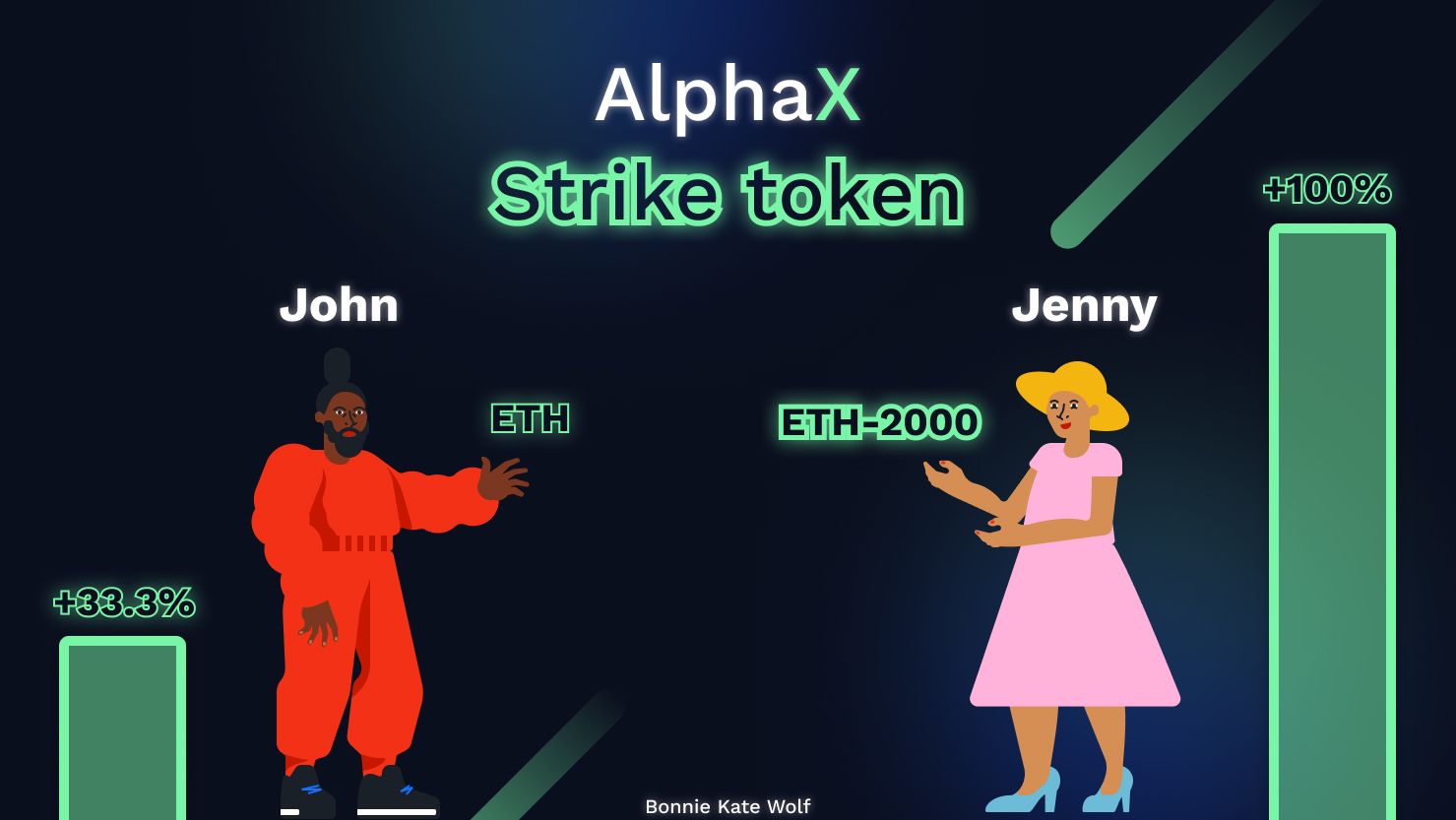 Meet the two siblings John and Jenny, crypto enthusiasts who happen to be big fans of ETH. Though, the only difference is that Jenny is a member of the Alpha Wolves Community, which led her to know about AlphaX. As time went by, when ETH's price came down to $3,000, both decided to make some purchase on ETH with their savings money, $1,000 each.
John spent his money to purchase ETH tokens on a centralized exchange.
Jenny, on the other hand, chose to purchase an ETH strike token. With a bullish ETH price mindset, she purchases ETH-2000 as she feels that it is impossible that ETH will drop near $2,000.
After ETH made its opposite head and shoulder pattern, it rose back up to a wonderful $4,000 overnight. With excitement, John came running to Jenny to brag about his gains but was shocked upon seeing Jenny's larger gains.
Why has John become so shocked? Let's compare the siblings gain when ETH price rises by $1,000 or ~33.3%.
John gains ~$333 by investing $1,000 on ETH (1000 x 1.333)
Jenny gains $1000 by investing $1,000 on the ETH Strike token, three times bigger than what John made. This is because by investing in the ETH-2000 Strike token, Jenny is basically exposing herself to 1 ETH token with only $1,000 (3000 - 2000). With this, her capital efficiency becomes 3X (Actual asset price (3000) / Strike token price (1000)). Hence, whatever John made, she will always make 3X of that.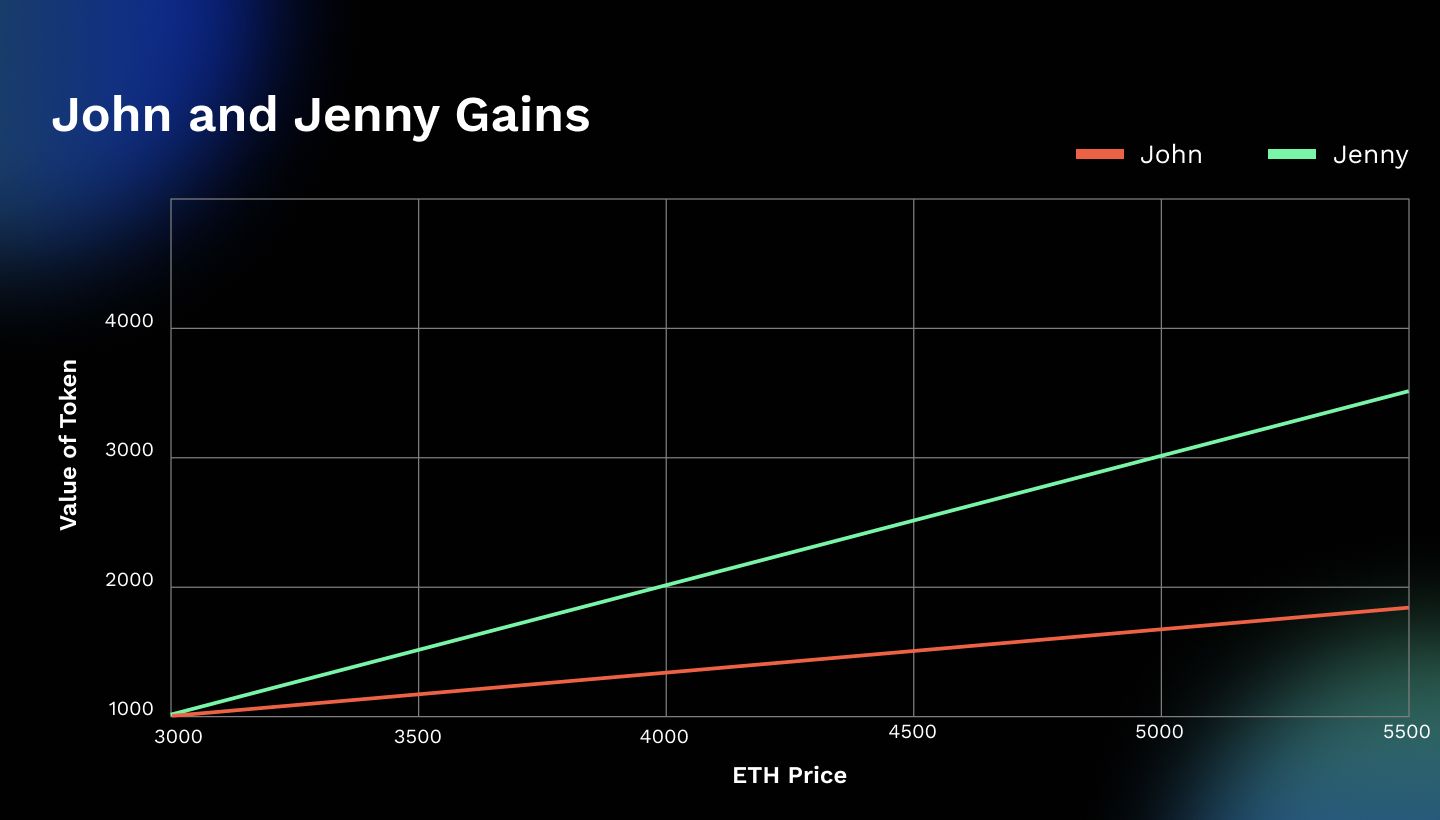 Closing Thoughts
There are no right or wrong answers to the way you can hold the asset, but you can either choose to be like John or Jenny. Not only that, apart from gaining capital advantages, users can also choose to buy SHORT Strike tokens as well if they feel that the market is in a bearish trend. This shows how much flexibility and advantages users can receive only by changing to Strike token!
---
About Alpha Finance Lab
Alpha Finance Lab is a DeFi Lab, and on a mission to build