Homora V2
Farming Strategies on Alpha Homora V2 (Avalanche)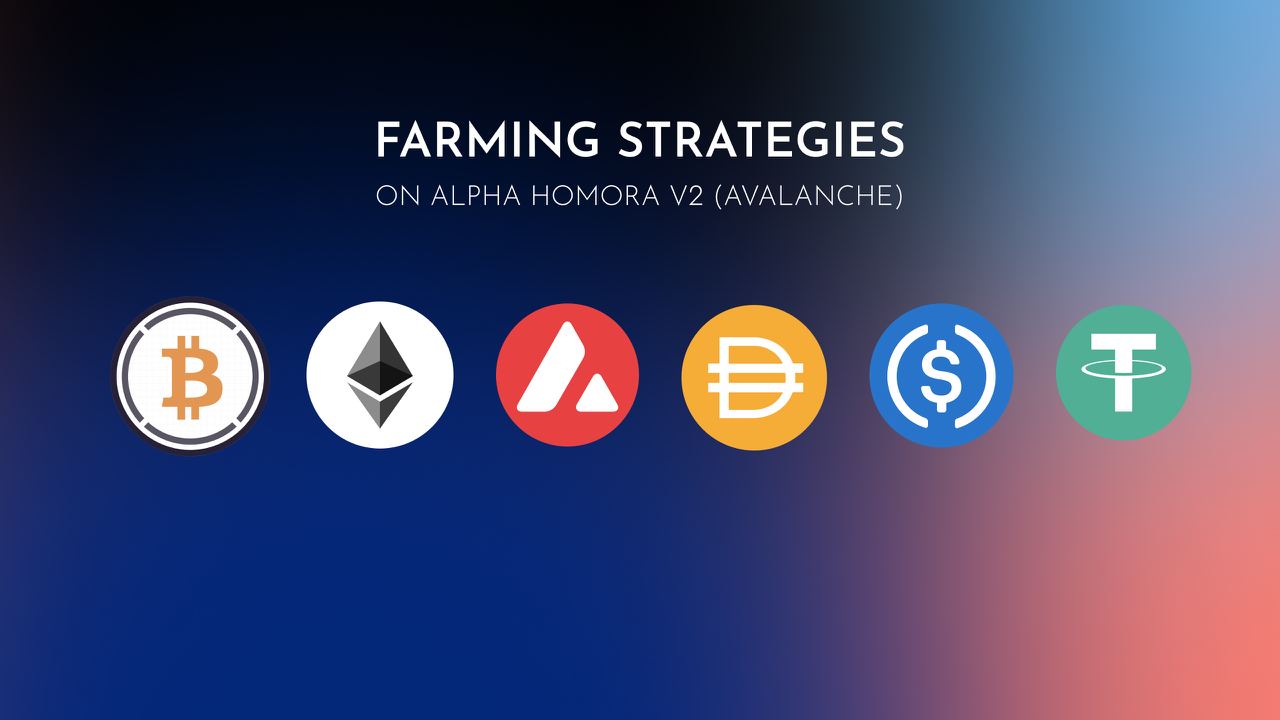 Alpha Homora V2 just launched on Avalanche a little over a week ago and TVL has already surged close to 90M! For those who may be new, do not fret! You can read more about Alpha Homora V2 here or watch our video here.
With the introduction of the new launch also comes new farming opportunities. Have you had a chance to check out the high APYs yet? Or do you have assets lying around that could use a little bit of leveraging? Here's a few strategies for you to begin your yield farming journey with us if you have $AVAX $ETH $BTC $DAI $USDC $USDT lying around.
Strategy #1
For those of you who are bullish on your assets, we have an idea. On Alpha Homora, you can choose to borrow stablecoin to open a leverage yield farming position to maximize your gains! How high can AVAX go? Here are the pools we have prepared for those who are bullish on AVAX. We'll be waiting to hear about the good news from you
AVAX/USDT.e
AVAX/DAI.e
USDC.e/AVAX
Strategy #2
For those of you who own stablecoin and looking for a new pool to earn more yields, look no further! On Alpha Homora, you can choose to borrow more stablecoin on the lucrative stable pools that we have prepared for you to earn more yields! Check out these stable pools for you to gain more APY while holding onto your stablecoins
USDC.e/USDT.e,
USDC.e/DAI.e
and USDT.e/DAI.e
What has been your experience so far?
This is only the beginning of Alpha Homora V2's launch on Avalanche. There will definitely be new and exciting assets and pools to come as we improve the product experience even further for the users. Share with us your journey and/or strategies that worked for you so far! We would love to hear more on the other strategies that Alpha Wolves come up with. Feel free to shed some light for some Alpha pups who have only begun their journey with the Alpha packs here.
Of course, there are certain risks. But do not be worried as you can understand more on the risks and mitigation with the document we have prepared for you.
If you are ready, come and Lend & Farm now at https://homora-v2.alphafinance.io/earn (only on Avalanche)
---
About Alpha Finance Lab
Alpha Finance Lab is a DeFi Lab, and on a mission to build