Homora V2
ALPHA stakers & ibETHv2/ALPHA holders claim ALPHA reward on Alpha Homora V2 UI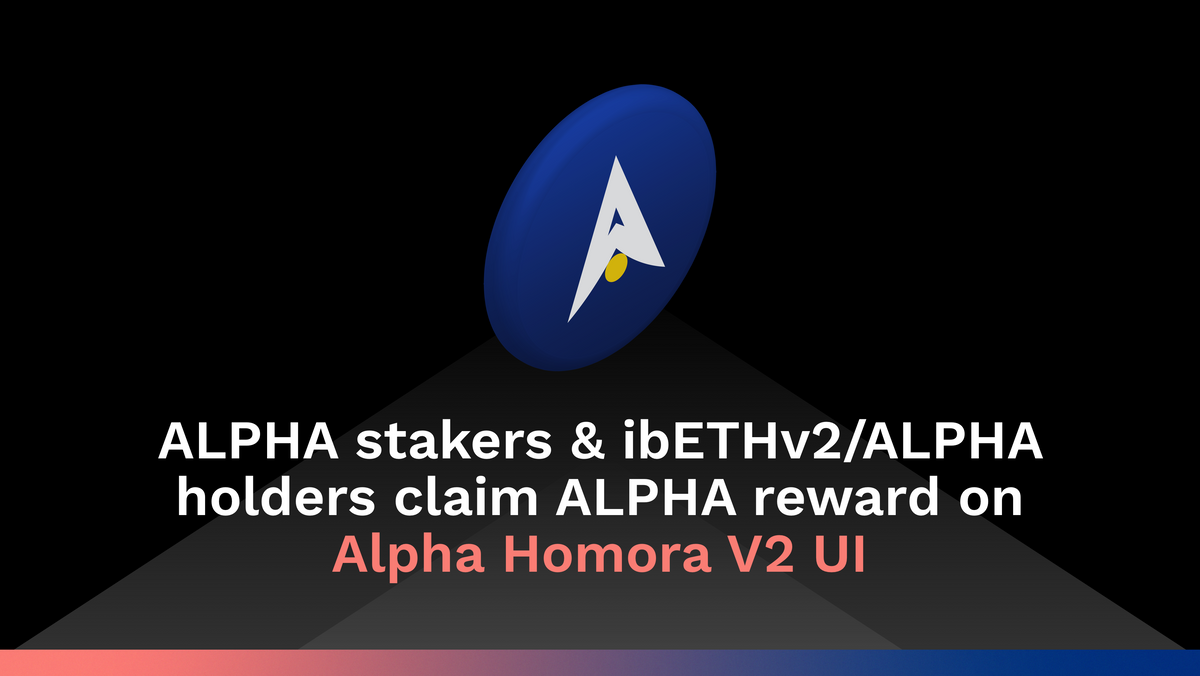 Announcing ALPHA rewards claiming for users who had provided liquidity on ibETHv2/ALPHA pool on Sushiswap until September 29th, 2021. Hence, we have provided you with a step-to-step guide down below on how to claim your ALPHA rewards through the Alpha Homora V2 DApp.
Step-to-step Guide
Step 1:
Go on Alpha Homora V2 (Ethereum) DApp to begin the claiming process
Step 2:
Next, navigate to Your Position on the left panel first and then you will see the option to "Claim and Stake" on Your Reward panel and click on it.

Step 3:
When clicked on, you will be prompted with a UI for claiming ALPHA rewards as shown below. This UI will show all the ALPHA rewards you can claim from Alpha Homora V2. By selecting "claim & stake", your ALPHA rewards will be automatically send to Alpha Tokenomics to be stake.
⚠️ NOTE: This will action will stake ALPHA. If you have started the unstaking period on Alpha Tokenomics, this action will reset the 30 days countdown.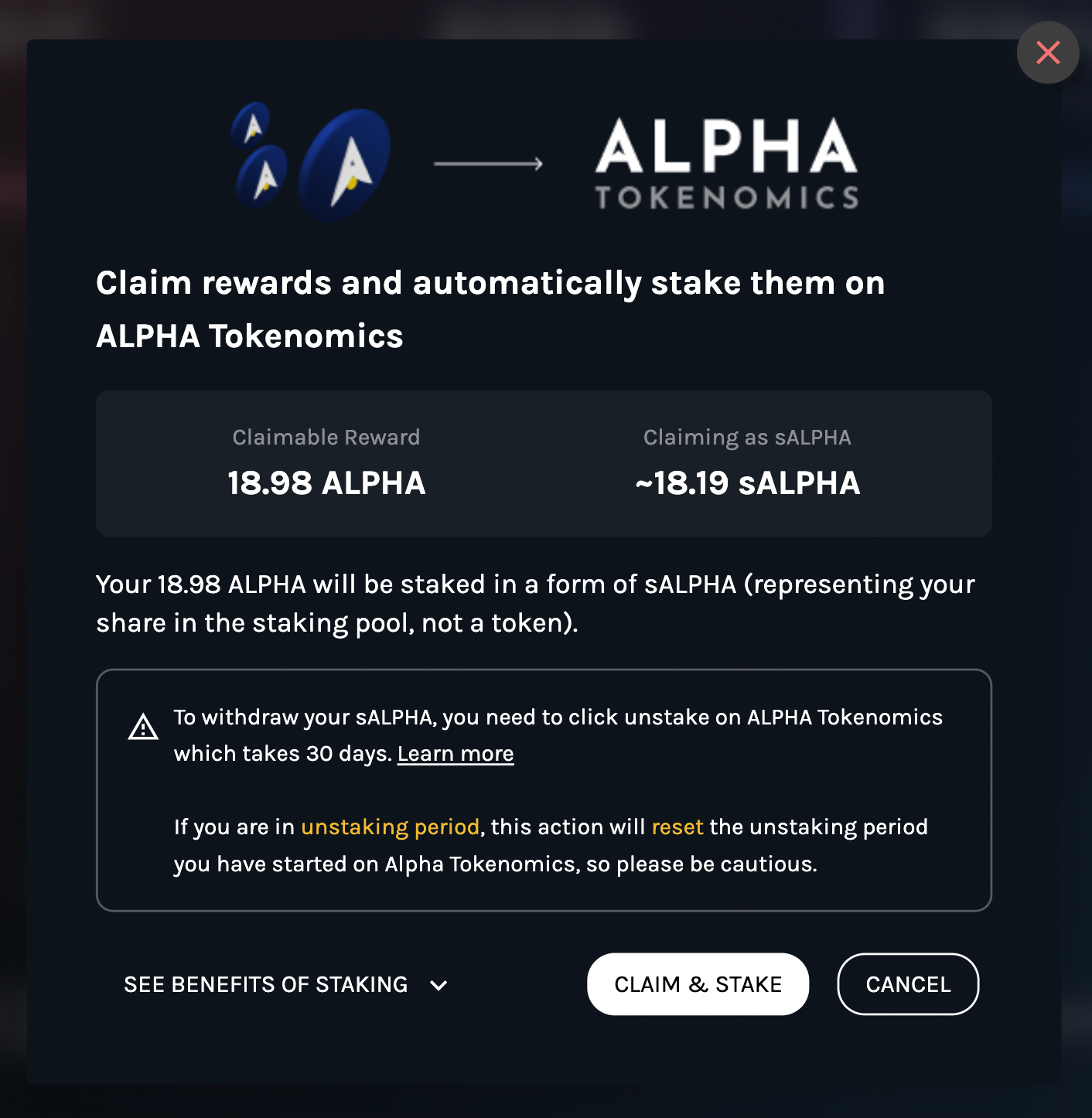 This feature will bring more benefits to users such as protocol fees, and high-quality launchpad tokens that combine into 99.49% APY, highest staking APY on market. Not only that, staking ALPHA also gives you a higher Alpha Tier that allows you to leverage higher on Alpha Homora V2.  
Closing Thought
We hope that every eligible user is able to claim their ALPHA rewards from the guide shown above. If you have any problem or questions, feel free to contact us at our main Alpha Finance Lab Telegram group. We have our special staff there waiting to answer all your questions so "shoot away!".
---
About Alpha Finance Lab
Alpha Finance Lab is a DeFi Lab, and on a mission to build