Others
New Liquidity Mining Period & Rewards for AlphaX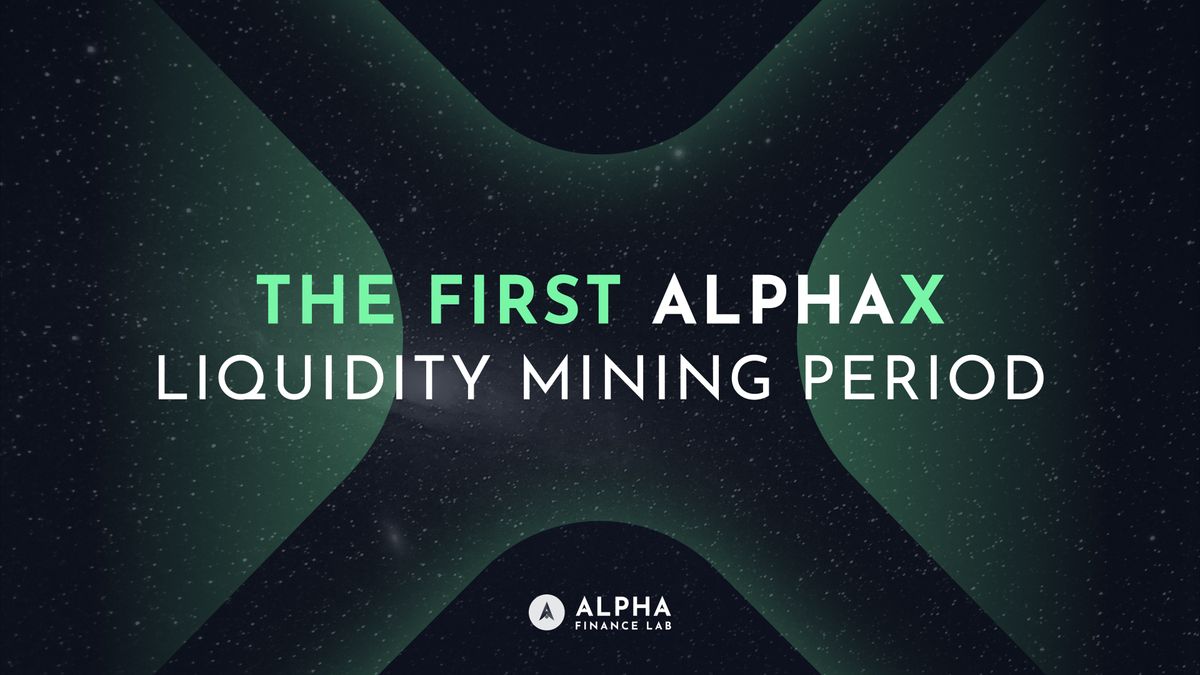 After a long anticipation, we are proud to officially launch our second DeFi product, AlphaX, on Avalanche! In a nutshell, AlphaX is the second DeFi product from Alpha Finance Lab which brings an innovative way to profit from crypto volatility by introducing a new concept - Strike Token. If you are new to AlphaX, you can read in more details here.
Besides enabling users to trade derivatives on-chain in a more capital efficient way, AlphaX also offers users the opportunity to earn more yields by providing liquidity to Strike Token/USDC pools on Trader Joe.
With the new product launch it also comes with a new liquidity mining period for Alpha wolves. As AlphaX is still freshly launched, you might want to check out the super juicy APR that we have on the market now. (I heard it is currently over 1,000% 👀)
Now without further ado, let us tell you all about the first liquidity mining period on AlphaX.
AlphaX: New Liquidity Mining Period
The first AlphaX liquidity mining period is from December 8th, 9pm UTC - December 22th, 8am UTC.
During this period 800,000 ALPHA will be distributed between December 8th - December 22th to the users who provide liquidity to eligible Strike Token/USDC pools on Trader Joe by allocating:
50% to ETH Strike Token/USDC pools
50% to AVAX Strike Token/USDC pools.
Eligible users will receive ALPHA rewards proportionately to the value LP Token contributed in the respective pool. As a result, the liquidity provider will receive the corresponding share of transaction fees AND additional liquidity mining rewards from the protocol as an incentive to help sustain a liquid market.
Users can claim ALPHA rewards starting on December 29th, 2021. For more details on how to claim these rewards, please see our guide.
How are rewards distributed among Strike Token/USDC pairs?
Since AlphaX is a concept coined by Alpha Finance Lab and relatively new to many, its reward allocation will be a little bit different from other incentives programs. When considering the reward allocation for each Strike Token/USDC pair, the Risk Level is used as the main parameter for the distribution calculation.
Under normal circumstances when an asset price is higher than 1.275x of the chosen price floor or price ceiling, identified easily from the number in the Strike Token name itself (e.g. 2950 is the price floor for ETH-2950 Strike Token), a Strike Token with higher Risk Level (i.e. Liquidation Price/Market Price) will receive a larger portion of the ALPHA reward allocation. The protocol will automatically adjust reward allocations based on the current available pools and asset oracle prices. This reward calculation method will be applied to all pools (both Long and Short Strike Token/USDC pairs).
For instance, when ETH price is at $4,000:
ETH-2950 will have a Risk Level of 88.5%
ETH-2700 will have a Risk Level of 81%
Therefore, more rewards will be allocated to ETH-2950/USDC pool compared to ETH-2700/USDC pool.
Note: when Strike Token approaches liquidation (i.e. with asset price lower than x1.275), rewards will be adjusted down for that particular Strike Token/USDC pair to discourage users from being in a too risky position.  (Learn more)
How to Provide Liquidity on AlphaX
Users can either buy their Strike Tokens with USDC or mint fresh tokens, then to earn more yields on top of these Strike Tokens, you can provide them to a liquidity pool by following these steps:
Go to the Liquidity Providing section on the Market page
Choose an available pool that matches your Strike Tokens. All pools are for Strike Token/USDC pairs then click Providing Liquidity.
After clicking, the user will be navigated to Trader Joe to begin providing liquidity. All actions are completed on Trader Joe.
After completion, the active liquidity providing position with rewards accumulation will be shown on My Page under the Receiving Rewards section.
Users can also refer to our guide for more details.
Welcoming AlphaX's official launch on Avalanche
As this is our first official launch, there are currently a lot of amazing opportunities available for our Alpha community as well.
For all users, we are hosting Battle of the X Incentive Program on Twitter and for all the arbitrageurs out there, there is also an arbitrage opportunity on AlphaX.
We hope you have a great trading experience using AlphaX and be on the lookout for more updates!
If you haven't got a chance to use AlphaX, start using it here: https://x.alphafinance.io/
---
About Alpha Finance Lab
Alpha Finance Lab is a blockchain Lab, and on a mission to build