Homora V2
Alpha Tiers x Alpha Homora V2 Is Now Live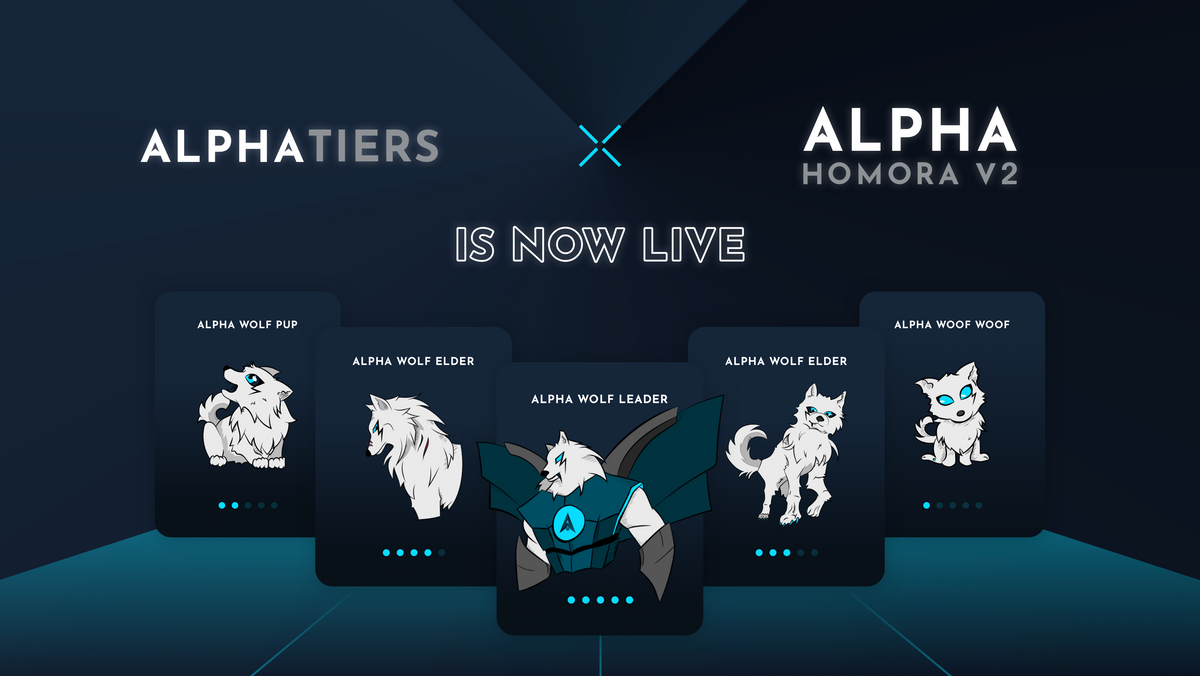 The wait is over for the Alpha Wolf Pack!
Alpha Tiers are now integrated with Alpha Homora V2!
This key integration adds to a number of strong benefits that ALPHA stakers would receive, including protocol fees collected from Alpha products, Alpha Launchpad project tokens, protocol fees from selected Alpha Launchpad projects, and higher yields from higher leverage on Alpha Homora V2.
Importantly, this integration reinforces the positive feedback loop created within Alpha Finance Lab and amplifies the already synergistic nature of all Alpha products.
How Can ALPHA Stakers Unlock Higher Leverage?
With this key integration, ALPHA stakers who have more than 1,000 ALPHA staked can now enjoy the higher leverage when opening a farming position on Alpha Homora V2 using the same wallet address that stakers use to stake ALPHA on Alpha Tokenomics.
The extra leverage ranges from 10% to 40% higher than the maximum leverage available for each pool prior to the integration. The higher the Alpha Tier you are in, the higher leverage you can unlock on Alpha Homora V2.
Taking the Curve 3pool as an example, the maximum leverage offered to an average user is 7.0x. However, Alpha Wolf Pup can leverage up to 7.7x for Curve 3pool, or 10% higher leverage. Similarly, Alpha Pack Leader can leverage up to 9.8x for Curve 3pool, or 40% higher leverage.
Closing Thoughts
This integration signifies the beginning of many expansions to further drive the positive feedback loop created within Alpha Finance Lab. As we continue to add more Alpha products, incubate more Alpha Launchpad projects, and unlock more product-specific features for stakers, value accrual for ALPHA stakers will continue to grow.
---
About Alpha Finance Lab
Alpha Finance Lab is a DeFi Lab, and on a mission to build Alpha Universe. Alpha Universe includes the Alpha ecosystem, which consists of Alpha products that interoperate to maximize returns while minimizing risks for users, and other ecosystems incubated through the Alpha Launchpad incubator program.
Alpha Homora is Alpha Finance Lab's first product and DeFi's first leveraged yield farming product that also captures the market gap in lending, one of the key pillars of the financial system.
Join our Telegram/Discord for the latest updates, follow us on Twitter, or read more about us on our Blog and Document!