Hey Alpha Stakers!
We hope you enjoy our PSTAKE first batch token allocation. Today we have important news to make regarding the changes to the PSTAKE Token Allocation date. If you are a pStake Finance fan, you may already know that pStake had adjusted its Token Generation Event (TGE) date to the 24th February 2022.
Due to this change, our PSTAKE token allocation to ALPHA stakers will have to be slightly adjusted accordingly. Please see below the new dates for the 2nd, 3rd, and 4th rounds of the token allocation: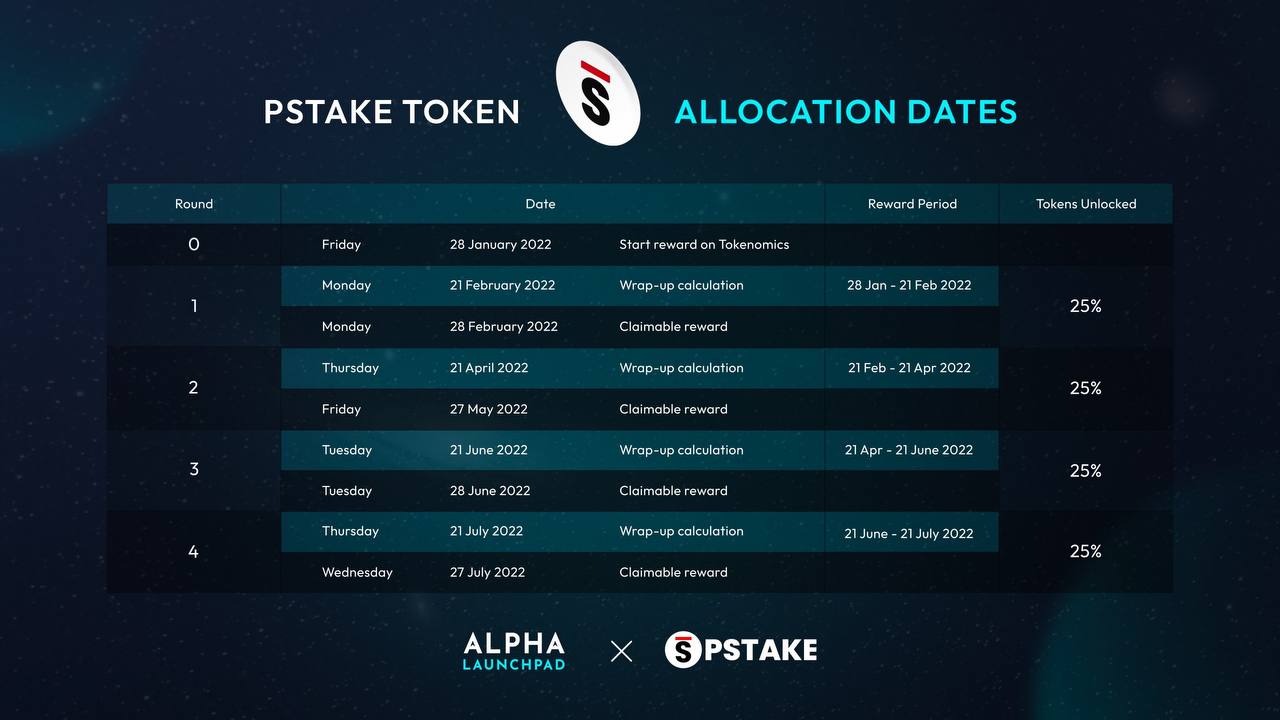 Here are the changes we made from the original timeline:
The claimable date for the 2nd batch will be extended by 1 month from 28th April to 27th May 2022

The reward period for the 3rd batch will start from 21st April to 21st June (2 months) and will be ready to claim on 28th June 2022

Last, the reward period for the 4th batch will start from 21st June to 21st July (1 month) and will be ready to claim on 27th July 2022
We apologize for any inconvenience this may cause. We'll ensure that ALPHA stakers get the rewards that they deserve on time according to the new timeline. More importantly, make sure you stake ALPHA on Alpha Tokenomics now so you won't miss out on the upcoming batch! We recommend that you stake as early as possible. Why? Find out here.
---
About Alpha Finance Lab
Alpha Finance Lab is a blockchain Lab, and on a mission to build