Homora V2
Welcome Official Twitter Account for Homora V2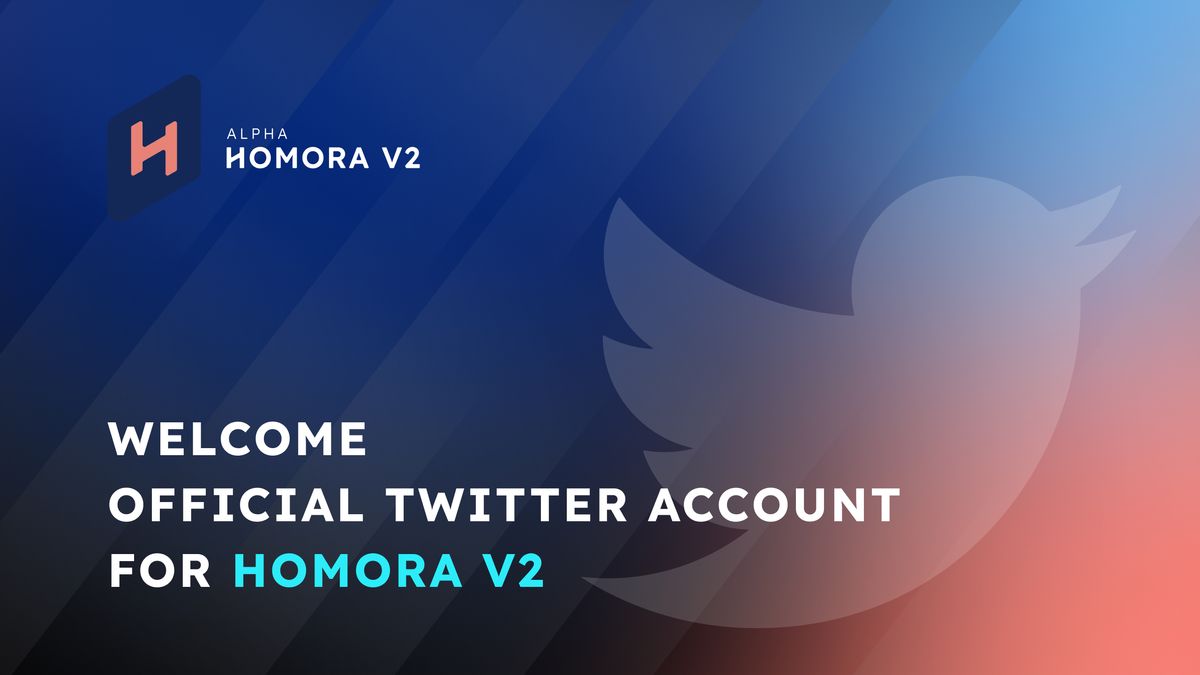 Last week, we announced that Homora V2 will now have an official Twitter account independent from Alpha Finance Lab. In the upcoming months, there will be a lot of big changes at Alpha Finance Lab as a whole including Homora V2, thus we have decided to transition into separately their respective Twitter account.
For Homora V2, please make sure to follow @alpha_homoraV2 moving forward in order to receive all the latest updates.
New Era for Homora
As mentioned this past month, we have a lot of updates planned and prepared for Homora V2. Not only have we expanded Homora V2 to Fantom,  we also gave Homora V2 a whole new look and visuals. If you haven't seen the changes, you can check out our landing page where you will be able to see the Homora's new logo and layout.
This year, there will be an aggressive plan to make Homora V2 the home of yield boosting for all DeFi users. In order to fully achieve our vision of becoming the go-to lending and leveraged yield farming protocol across key chains, we believe it is necessary to separate Homora V2 account so that we can give our users all the most relevant news in the most up-to-date manner. Some of the key contents will include:
Major announcements
New Asset/Pool Listings
Milestones
New chain or DEXes expansion
Education content on different leveraged yield farming strategies
Protocol Updates
High Yield Alerts
Exclusive campaigns
Weekly Update Wrap-up
And many more.
This will give Homora V2 users a dedicated space for more in depth discussion among each other and a community to ask for help.
Closing
For users who would like to revisit the roadmap of what Homora V2 has in store for the rest of the year, you can find more details on our previous blog "The Upcoming Changes and Roadmap to Homora V2" Part One and Part Two.
After seeing the huge demand and benefits that leveraged yield farming can bring since our first launch on October 2020, we are excited to bring more exciting changes and expansion to Homora V2 this year. As for Alpha Finance Lab, we will still be innovating in the world of Blockchain. Be sure to follow both accounts to be the first to join our movement shifting into the Web3 realm!
---
About Alpha Finance Lab
Alpha Finance Lab is a blockchain Lab, and on a mission to build Alpha Universe. Alpha Universe includes the Alpha DeFi ecosystem (Alpha Homora, AlphaX), Alpha Metaverse (Alpha Buy Wall, Provably Rare Gems), and Alpha Launchpad (incubator program).
Join our Telegram/Discord for the latest updates, follow us on Twitter, or read more about us on our Blog and Document!