"The power of Alpha Wolves is the pack" 🐾 🐾

Hello Alpha Wolves community!
We hope that October was a great month for you. We know that ours is since it is also our Birthday month! With this, we gave our community a birthday present of upgrades on our products and giving back to our community.
The summary will be broken down into the following sections:
1. Roadmap to The Next Growth Stage
2. Alpha DeFi Ecosystem
a. Alpha Homora
b. AlphaX
3. Alpha Tokenomics
4. Alpha Launchpad
5. Alpha Wolves Community
a. Campaign Winners
b. Alpha Morning Coffee Chat
c. Podcast
6. Additional
Alpha Finance Lab reaches its 1-year mark on October 10th 2021. With this we also layed out a brand new strategy enabling 10X growth in every sector of our universe. This strategy is called "The Perfect Square Strategy".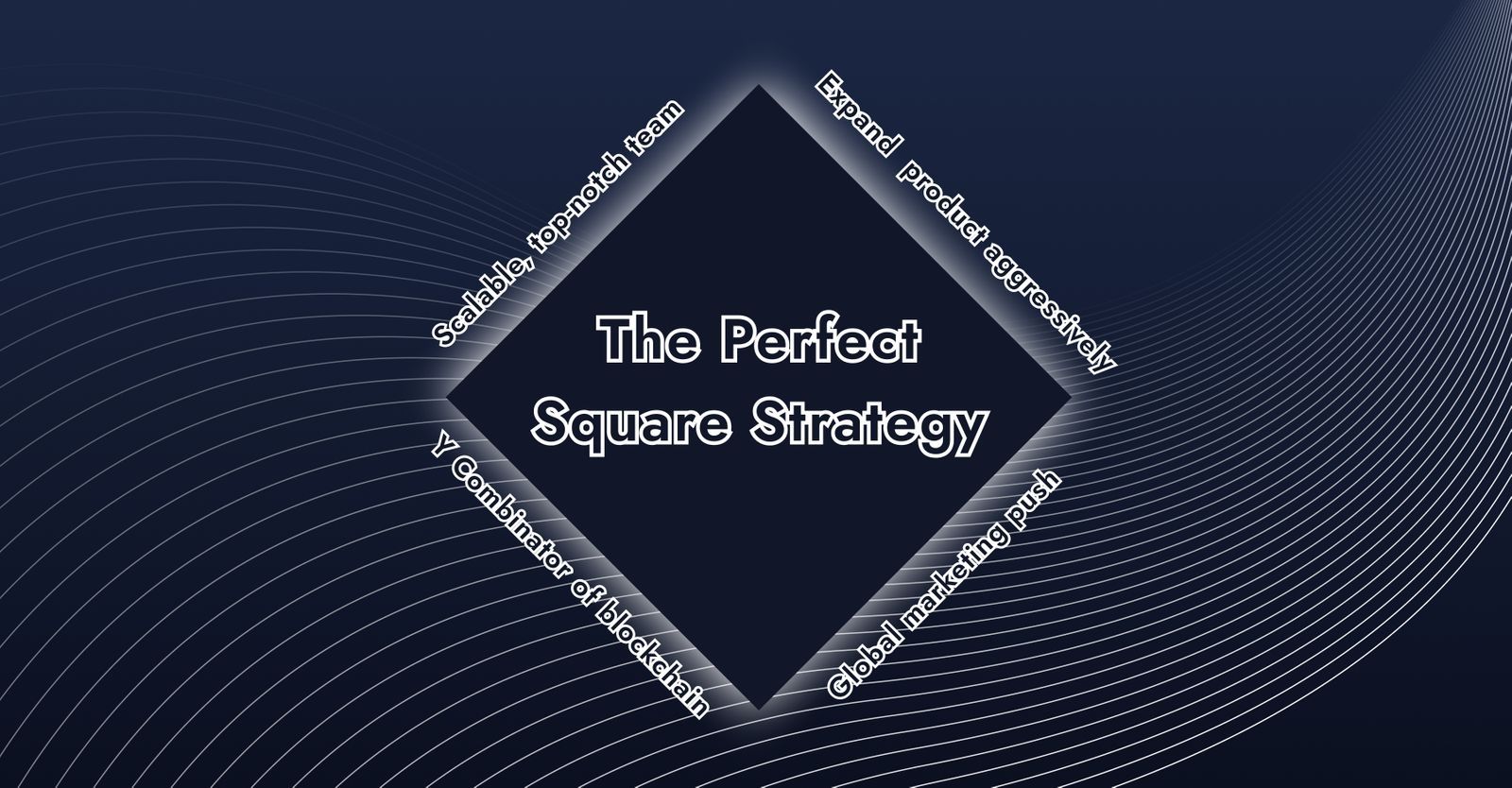 This consists of: Building a scalable top notch team, expanding each product aggressively, scaling Alpha Launchpad to be the Y combinator of blockchain, and performing a global marketing push.

Building a Scalable Top Notch Team
Aggressive hiring of top candidates and internal reorganization to build a scalable structure of a top-notch team that will enable 10x growth from here. This transformation will not happen overnight, but it has already begun.

Expand Each Product Aggressively
Each product, Alpha Homora, AlphaX, Alpha Buy Wall, Provably Rare Gems, and Summoners Market will be expanded aggressively to be the top and go-to product in their segment.
Scale Alpha Launchpad to be the YCombinator of Blockchain
The real capability of Alpha Launchpad can be seen from Beta Finance, the first Alpha Launchpad project and the first to launch both product and token. Beta Finance joined Alpha Launchpad as an early stage project. Through months of mentoring and advice from Alpha Launchpad, Beta Finance successfully launched their high-demand product on Ethereum and token on Binance exchange. We have been scaling and continue to scale Alpha Launchpad incubator program such that we can replicate the support we've given Beta Finance, pSTAKE, and other projects we have onboarded (but have yet to announce) to future Alpha Launchpad projects in a scalable way.
Global Marketing Push
There are many moving pieces in Alpha Finance Lab. We will simplify the narrative such that everyone will understand and realize the real 'alpha'. Then, we will push a button and roll out a global marketing push. ALPHA will become a household name.
Alpha DeFi Ecosystem
On October 21st, 2021, our first product, Alpha Homora, made a big milestone by launching on the Avalanche chain, allowing users to use Alpha Homora V2 without fear of expensive gas fees on Ethereum chain.  
Although Alpha Homora V2 on Avalanche has been launched for only a week, the TVL surges to ~ $91M concluding with 313 active positions, more than half of what is on Ethereum chain.
Read here for more details on the first week launch.
We also upgraded another feature to Alpha Homora V2 on Ethereum. From the results of the proposal we launched on September 24th, 2021, we gave what our community wants and changed the liquidity mining rewards from ALPHA to sALPHA (represents a share of the ALPHA staked on Alpha Tokenomics). November 3rd, 2021, will be the first day users can click "claim & stake", that will send all the rewards to Alpha Tokenomics and start the unstaking period.
AlphaX public testnet that was launched late September has been successful in educating everyone about the new Strike Token concept and collecting useful feedback that we'll incorporate for AlphaX mainnet. We are now pushing AlphaX towards the big mainnet launch, allowing any DeFi users to easily hedge and take a directional view of any asset!
There are around 240M ALPHA currently staked on Alpha Tokenomics. This increased from 219M since the beginning of October, translating to ~9.5% increase. To put in another context, 240M translates to 53.58% of the circulating supply. This shows how strong the Alpha Wolves community is, and how we will be launching to the moon together.

Moreover, on October 12th, 2021, our users who stake ALPHA on Alpha Tokenomics will be seeing, for the first time, the new staking APY that includes the launchpad tokens reward APY. In this case, the BETA rewards surged the staking APY up to 140% from 3%. Nevertheless, this is only the beginning, as there are many more projects launching on Alpha Launchpad in the future, including...pSTAKE.
Alpha Launchpad
Alpha Launchpad incubator program continues to advise and incubates selected great projects from various segments, including DeFi, NFT, and Metaverse. Beta Finance and pSTAKE, Alpha Launchpad projects, continue to push forward with key milestones, including mainnet launch, increased product traction, and token launch on Binance Launchpad.
Alpha Wolves Community
October is the biggest month for giveaway to Alpha Wolves community. We introduced many thrilling campaigns to our community as well as announcing the lucky winners and well-deserved builders from the Alpha Wolves community. Not only that, we also launched many exciting contents on Alpha Morning Coffee Chat and Alpha Podcast for our community to enjoy them as well.      
First up, we introduced 5 winners who receive 100 ALPHA each for making thoughtful tweets for AlphaX testnet. It was a challenging decision for us but all 5 winners' tweets are the outstanding from all. View the first round and second round winners here.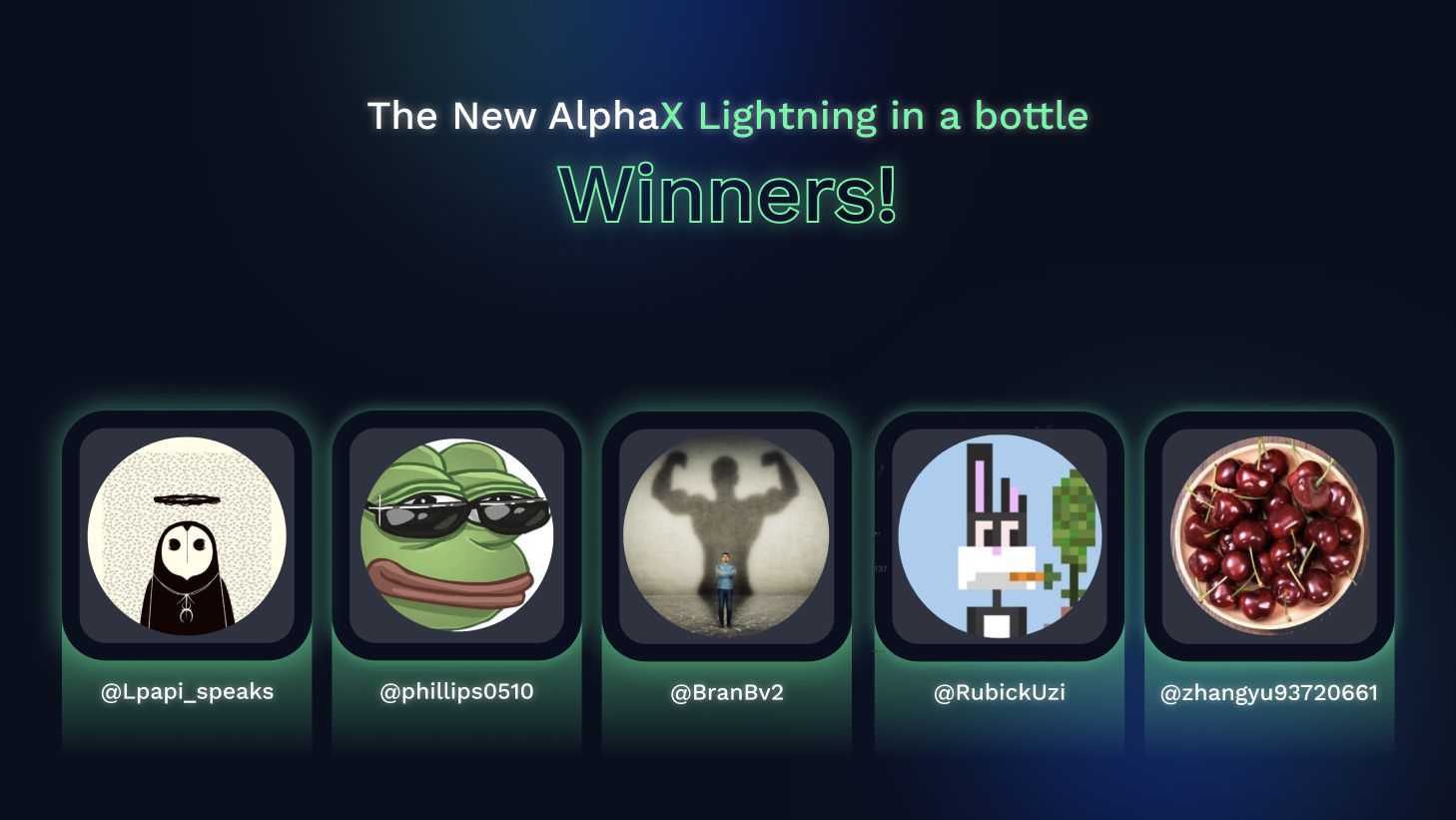 Being a year older, we also become bolder. That is why we want to give Alpha Wolves an unforgettable gift, The 5 wolves NFT and Alpha Goodies bag that only the winner will know what's inside. View the winners of this event here.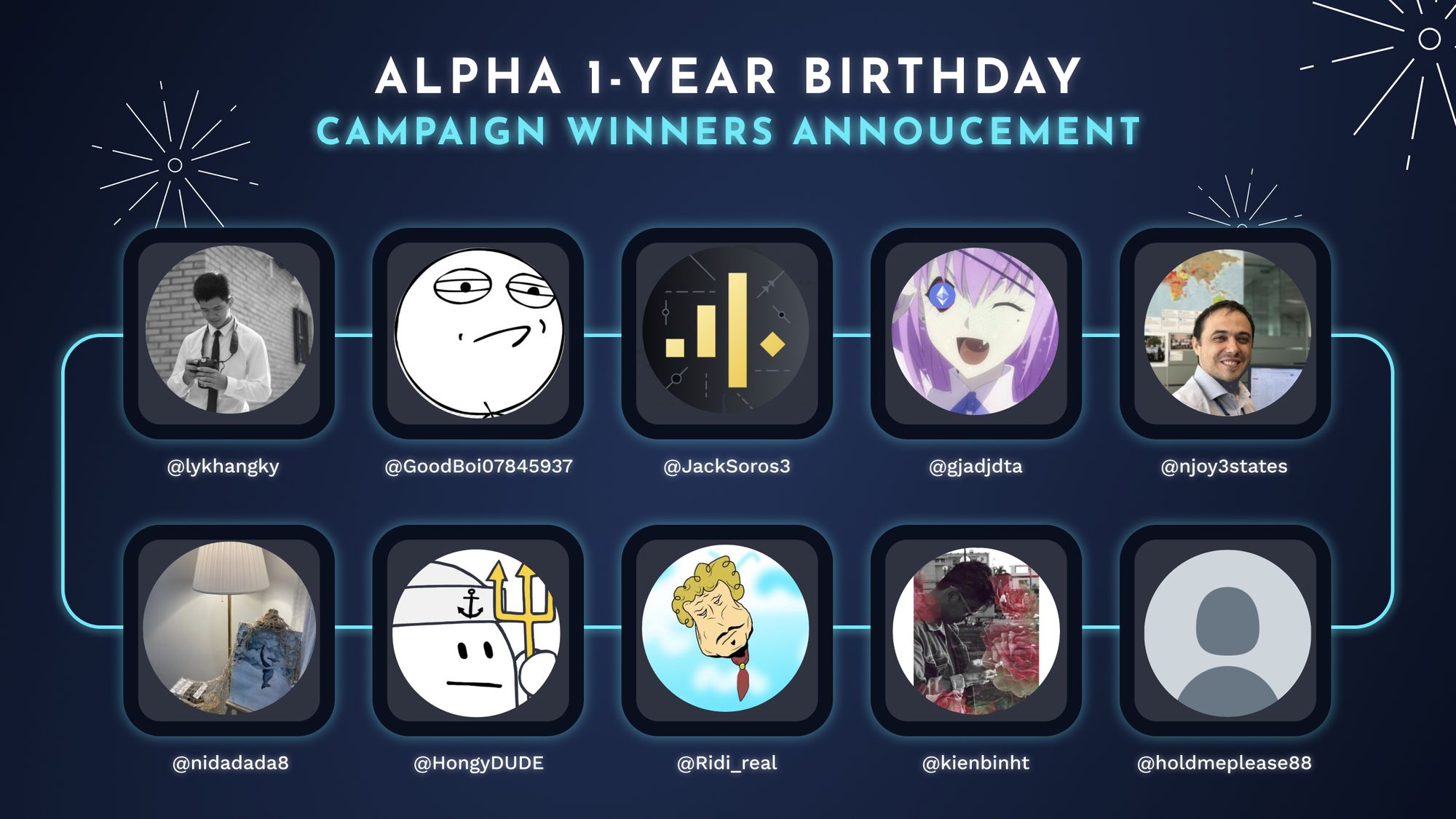 In September we announced The Excavator Grant and The Stonemason Grant for Alpha Wolves who are interested in helping us expand further into the Metaverse. From all the projects, we have carefully selected 3 projects to receive the grants with a total grant amount of $2300. We appreciate all the efforts to help make mining gems more accessible for average users under the topic of this grant. In the future, we hope we will have more grants like these available for our Alpha Builders.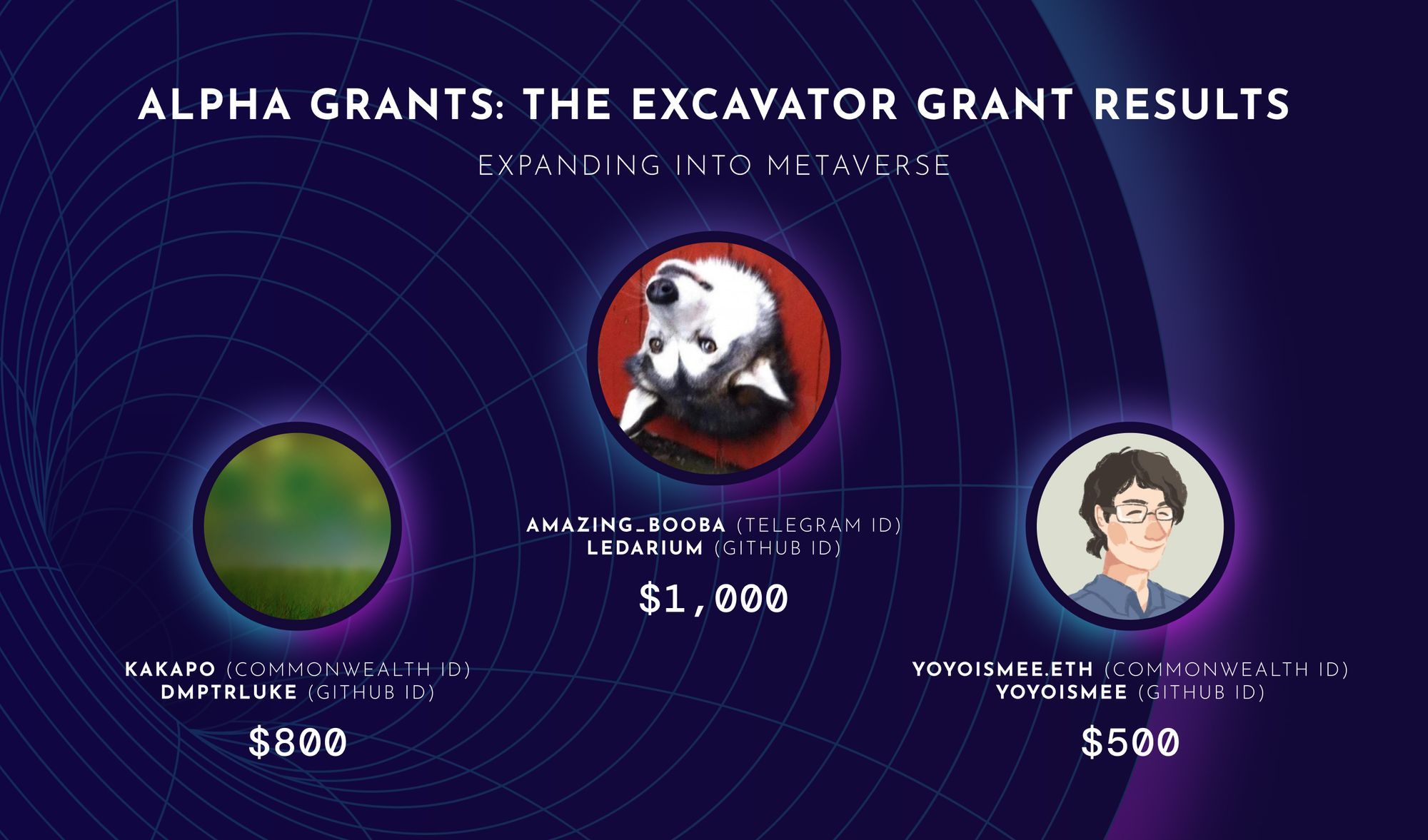 From receiving various feedback from our community on providing some recording for our Twitter Spaces session, we introduced our community to the first episode of Alpha Morning Coffee Chat, a place for our community members to go and listen to Twitter Spaces session in their own time.
EP. 1: Special Episode for AlphaX (Oct 1st, 2021)
EP. 2: Beta Finance with Allen & Join Alpha Launchpad (Oct 15th, 2021)
EP. 3: The First DeFi 2.0 on Avalanche (Oct 29th, 2021)
We also published 2 more episodes for Alpha Podcast this month too!
EP. 2: Special Episode for AlphaX
In this episode, we invited Nipun, our Co-Founder and Tech lead, to talk about AlphaX in more depth and different profit strategies you can do with AlphaX.
EP. 3: The First DeFi 2.0 on Avalanche
In this episode, we invite 3 special guests: Murloc, the Co-Founder from Trader Joe, Leo, Chief Operations Officer from Pangolin, and Ken, Chief Marketing Officer from Pangolin, to talk about the leverage yield farming, the future face of DeFi, and the future plans for our protocols.
Additional
ALPHA has been listed on KuCoin exchange. You can now purchase ALPHA tokens through KuCoin exchange applications October 25th, 2021 onwards.
Alpha Finance Lab has been fulfilling our payment duties with our partner, Iron Bank, using 20% of the protocol fees earned from Alpha Homora to payback. On the same hand, we have put in place security and development procedures to mitigate any similar occurrences in the future.
That's it for this monthly newsletter, feel free to follow us on Twitter and join our Telegram / Discord for more updates and information!

If you are new to Alpha Finance Lab and want to learn more about our universe, start here!
Until next time Alpha Wolves!🐺
---
About Alpha Finance Lab
Alpha Finance Lab is a DeFi Lab, and on a mission to build